Дечји вртић као извор курикулума
Authors
Miškeljin, Lidija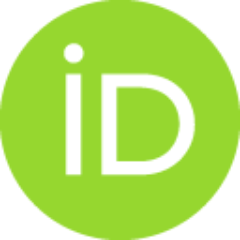 Book (Published version)

Abstract
Monografija predstavlja prikaz različitih načina i pristupa praktičara u razvijanju otvorenog kurikuluma primenom metodologije akcionog istraživanja, Otvorenost kurikuluma ukazuje na potrebu da programiranje vaspitno – obrazovnog rada izranja iz svakodnevnog života dece i odraslih u dečjem vrtiću, a naročito iz interesovanja same dece. Otvoreni kurikulum takođe ukazuje i na činjenicu da u programiranju ima mesta i za spontanost, igru i učenje svih aktera u zajdnici koja čini dečji vrtić. Kurikulum koji nastaje na taj način zasnovan je na partnerskim i demokratskim razmenama svih učesnika u vaspitno-obrazovnom procesu. Rad prikazuje proces menjanja vrtića u zajednicu koja uči gde su deca i vaspitači vođeni unutrašnjim zadovoljstvom zajedničkog rešavanja problema i angažovanosti u aktivnostima. Taj proces traži više fleksibilnosti u planiranju i odabiranju tema koje su značajne pr4e svega deci, a zatim i vaspitačima, pre nego stalnu "borbu" da budu zastupljeni svi sadržaji za sve aspekt
...
e razvoja.To takođe zahteva istraživanje i proučavanje veza i odnosa koji postoje među decom, njihovih uticaja na kurikulum kao i na proces učenja koji se odvija. Veza između grupe dece i njihovog kurikuluma je važan element realnog programa vrtića takozvanog "skrivenog kurikuluma". Autor se zalaže za pristup akcionog istraživanja, kao kritičke paradigme u transformaciji konteksta konkretne prakse, kao načina izgrađivanja i razvijanja otvorenog kurikuluma. Praktičari promišljaju i izražavaju sopstvena razumevanja procesa učenja i kurikuluma i kroz zajedničku diskusiju i akciju konstruišu i izgrađuju strategije za razvijanje otvorenog kurikuluma. Najveći deo rada posvećen je prikazu akcionog istraživanja vaspitača jednog vrtića u Beogradu, sa autorom kao facilitatorom. Sastavni deo procesa akcionog istraživanja čine ponovljene analize vaspitača, grupne refleksije i evaluacije sopstvene prakse, zatim planiranje i razvijanje strategija za unošenje akcija radi unapređivanja sopstvene prakse, koje su praćene novim preispitivanjima i analizama baziranim na posmatranju efekata uvedenih akcija. Krucijalni aspekt procesa refleksije/evaluacije ogleda se u prepoznavanju i spremnosti vaspitača da pronalaze različite načine delovanja na praksu i da razrešavaju dileme i probleme sopstvene prakse. Prema tome, "autoritet razloga" za promene kurikuluma i unapređivanje obrazovnih strategija kroz planiranje i akciju je uspostavljen i zauzima mesto "autoritetu spoljašnje kontrole" tipične za reforme obrazovanja koje su nametnute "odozgo". Transformacija kulture obrazovanja uklljučuje promenu samog vrtića u kreiranju otvorenog kurikuluma koji polazi od deteta i boljeg razumevanja interakcija kkoje postoje u okviru samog procesa učenja i podučavanja. Monografija opisuje primere i načine korišćenja postojećih resursa u planiranju i razvijanju otvorenog kurikuluma, kao i teškoće u procesu promena i traženja rešenja (korišćenjem podataka posmatranja aktivnosti dece i njihovih interesovanja unutar i izvan vrtića kao izvora za razvijanje teme, uspostavljanjem centara interesovanja i/ili radionica, razvijanjem integrisanog učenja...) pokazujući da promene u kurikulumu i proces akcionog istraživanja nisu jednostavni "kao da" recepti i gotovi odgovori i rešenja.
The book describes different means and strategies that preschool teachers undertake in open curriculum development, based on action research methodology. The open education philosophy places the everyday life experiences and the interest of children at the core of curriculum planning and development. The open curriculum planning and development also means that there be enough space and opportunity for spontaneity, playfulness and learning of all participants involved in the community of a preschool.Curriculum like that is based on democratic and partnership exchanges of all participants in educational process. The book describes process of turning kindergarten into learning communities where children and their teachers gain satisfaction from cooperative problem solving and engagement in activity. That means more flexibility in choosing issues which the children and teachers find interesting and meaningful, rather than a constant struggle to cover all the content in the schems of work
...
. This concept should extand to investigating the relationship between the children, relationship of children to the curriculum and their own learning. The connection between children and their curriculum is an important constituent of real kindergarden curriculum – "hidden curriculum". The author argues for the action research approach, understood as a critical paradigm that leads to the transformation of the context of actual educational practices of the preschool, as a means for the development of an open curriculum. It means that teachers express and reflect upon their own understanding of learning and curriculum, and undertake joint discussion and action in understanding and construction of an open curriculum. The major part of the text is devoted to the actual action research study,undertaken by a group of preschool teachers in one preschool in Belgrade, with the author as a facilitator. The action research process consisted of repeated teachers' analysis (group reflection and evaluation) of their own practices, then planning and introducing strategic action for the improvement of those practices, followed by new analysis based on observation of the action's effects. The crucial aspect of the reflection/evaluation process was teachers' recognition of, and readiness to try out, alternative ways of teaching and dealing with problems of their own practice. Thus," the authority of reason" for curriculum change i.e., for improving educational strategies through planning and action was established, as opposed to "the authority of external power", typical of top-down introduced curriculum reform, The transformation of educational culture involves turning round the kindergarden approach in creating open curriculum in realtion to children and better understanding of the interaction involved in process of learning and teaching. The book offers a number of examples of the used resources for and approaches to open curriculum planing and development, as well as difficulties in the process of change and in reaching solutions (e.g. using observational data on children activities and interests in and out of school as a source for developing curricual themes, establishing centers of interest and/or workshops and integrated learning themes...) showing that in action research curriculum change and development there are no easy "how to" recipes and ready – made solutions.
Keywords:
otvoreni kurikulum / akciono istraživanje / programiranje vaspitno - obrazovnog rada / kritička paradigma / kontekst / posmatranje / refleksija / evaluacija / razvijanje teme / integrisano/kooperativno učenje / open education / open curriculum / action research / curriculum planning / critical paradigm / context / observing,reflection,evaluation / curriculum theme development / integrated learning themes / cooperative learning
Source:
2008
Publisher:
Zadužbina Andrejević, Beograd