Komunikaciono-medijsko obrazovanje andragoških profesionalaca – svetske relacije
Communication and Media Education of Andragogical Professionals - World Relations
Authors
Kačavenda-Radić, Nada
Nikolić Maksić, Tamara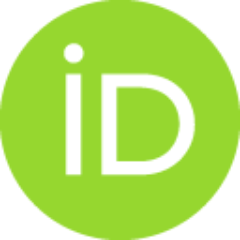 Ljujić, Bojan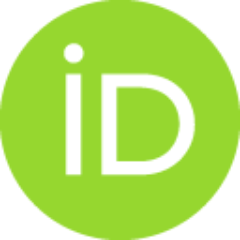 Contributors
Alibabić, Šefika
Medić, Snežana
Bodroški Spariosu, Biljana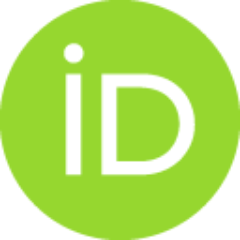 Book part (Published version)

Abstract
U radu se iznose rezultati komparativnog istraživanja čiji je predmet komunikaciono-medijsko obrazovanje andragoških profesionalaca u svetu. Svrha istraživačkih napora jeste osvetljavanje pozicije komunikaciono-medijskog obrazovananja u širem kontekstu obrazovnog pripremanja andragoškog kadra. Uočavanjem sličnosti i razlika, cilj je da se kritički sagleda postojeća orijentacija nastavnih programa iz ove oblasti u inicijalnom obrazovanju andragoga koje se realizuje u našoj zemlji radi njenog unapređenja. Glavnu istraživačku tehniku je činila analiza dostupne dokumentacije, a izvor dolaženja do podataka je bio pretraživanje Interneta, odnosno site-ova institucija koje realizuju studije andragogije. Prikupljeni podaci su razvrstavani i upoređivani prema: sadržaju nastavnih programa; nazivima kurseva; njihovom statusu unutar studija i nivou na kom se pojavljuju. Rezultati ispitivanja su pokazali, pre svega, neravnomernu raspoređenost institucija koje realizuju andragoške studije u svetskim
...
okvirima. Ubedljivo najveći broj je grupisan u SAD. Dalje, komunikaciono-medijsko obrazovanje andragoškog kadra u svetu varira zavisno od programske orijentacije; nivoa opštosti pristupa i produbljenosti pojedinih problema; naziva kurseva; njihovog statusa i broja kurseva unutar pojedinih studija andragogije. Izdvojile su se sledeće programske orijentacije: dominantno tehnološka; pretežno medijska; dizajnerska; komunikaciona; online i orijentacija opšteg tipa. Najzad, dobijeni rezultati su pokazali da postoje sličnosti, ali i razlike između programa namenjenih komunikaciono-medijskom obrazovanju andragoga u našoj zemlji i drugih programa u svetu. To nam je omogućilo ne samo da uvidimo karakteristike naših studija u ovoj oblasti, nego i da zapazimo prednosti i nedostatke, te kristališemo izvesne smernice za njihov dalji razvoj.
The paper reveals results of comparative analysis of communication and media education of andragogical professionals around the world. The purpose of research efforts is to determinate the position of communication and media education in a wider context of andragogical staff preparation. By determining similarities and differences, the aim is critical overview of existing curricular orientation in this area within initial education of andragogues that is being realised in our country with purpose of its enhancement. The main research technique was analysis of available documentation, and the source of data was Internet, particularly web presentations of institutions with studies of andragogy. Gathered data were sorted and compared in regard to: content of teaching subjects; course names; status of particular courses within studies and level of studies in which they take place. Primarily, research results show that institutions which realize andragogical studies are unequally diseminate
...
d around the world. The great majority of these institutions is placed in USA. Furthermore, communication and media education of andragogical stuff in the world varies depending on curricular orientation; level of generality in approach and profundity of certain problems; course names; course status and number of courses within certain studies of andragogy. Following curricular orientations were identified: dominantly technological, mostly media; design; communicational; online and general orientation. Finally the results showed that there are similarities, but also distinctions between curricula referring to communication and media education of andragogues in our country and other curricula around the world. That made possible to us not only to distinguish characteristics of our studies in this field, but also to notice advances and drawbacks, so we could clarify some directions for their upcoming development.
Keywords:
komunikaciono-medijsko obrazovanje / andragog / nastavni program / studije andragogije / programske orijentacije / communication and media education / andragogue / curriculum / studies of andragogy / curricular orientation
Source:
Kvalitet u obrazovanju – izazovi i perspektive, 2012, 57-79
Publisher:
Univerzitet u Beogradu - Filozofski fakultet - Institut za pedagogiju i andragogiju
Funding / projects:
Modeli procenjivanja i strategije unapređenja kvaliteta obrazovanja u Srbiji (broj: 179060)