Komponente kvaliteta komunikaciono-medijskog obrazovanja
Components of Communication and Media Education Quality
Authors
Kačavenda-Radić, Nada
Nikolić Maksić, Tamara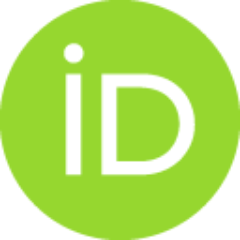 Ljujić, Bojan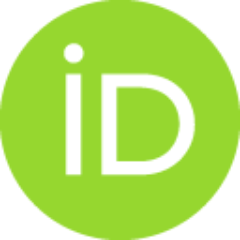 Contributors
Knežić, Branislava
Pejatović, Aleksandra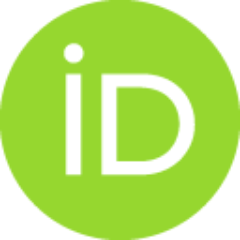 Milošević, Zorica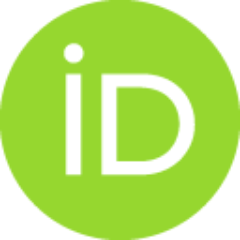 Book part (Published version)

Abstract
Rad je rezultat daljih napora u realizaciji istraživanja Kvalitet i modeli obrazovanja kao činilac (kvaliteta) življenja u slobodnom vremenu i komunikacijama odraslih. Time je ovaj prilog samo segment celine koju čini zbir prethodnih naših radova. Cilj ovog dela jeste analiza komponenti koje karakterišu kvalitet komunikaciono-medijskog obrazovanja. Dok smo ih u jednom ranije objavljenom radu (Kačavenda-Radić, Nikolić-Maksić i Ljujić, 2011a) samo prepoznali i skicirali, ovde pokušavamo da ih objasnimo i dublje specifikujemo njihovo značenje aplicirano na komunikaciono-medijsko obrazovanje. Početna pozicija i u ovom članku je humanistički orijentisana, a kvalitetu komunikaciono-medijskog obrazovanja pristupa se u kontekstu složene paradigme kvaliteta življenja savremenog čoveka. Komponente kvaliteta komunikaciono-medijskog obrazovanja su razlučene i objašnjene na osnovu mogućnosti razvoja ljudskih potencijala i samoostvarenja kao najvišeg smisla obrazovanja uopšte. Specifikovali smo i a
...
nalizirali osam sledećih komponenti koje karakterišu kvalitet komunikaciono-medijskog obrazovanja: vrednosna obojenost – poželjna preferencija sa kognitivnim, motivacionim i emocionalnim aspektom; razvoj potencijala i samoostvarivanje ličnosti; okvir mogućnog (društveno-kulturna uslovljenost, istoričnost, klasnost i sl, naučno-tehnološka, obrazovno-tehnološka, te komunikaciono-tehnološka i medijska uslovljenost, strategijska usmerenost); relativnost i promenljivost; kontinuiranost i trajnost; razvojnost u kvantitativnom i kvalitativnom smislu; različitost po opštosti i uporedivost stepena; označenost stvarnim i virtuelnim svetom. Analiza je pokazala da svaka izdvojena komponenta na različite načine profiliše kvalitet komunikaciono-medijskog obrazovanja. Ipak, zajednička odlika je da se one međusobno samoodređuju te nalaze u interakcijskim, interferirajućim i uzročno-posledičnim odnosima. Pored toga, svaka od njih predstavlja izvor i resurs mnogobrojnih i različitih indikatora čijom specifikacijom se postiže dalja konkretizacija i razumevanje komunikaciono-medijskog obrazovanja. Takođe, uzimajući u obzir hronološko-vertikalni tok i sadašnju horizontalnu različitost u razvijenosti komunikaciono-medijskog obrazovanja, zapaža se da su pojedine komponente prisutne različitim intenzitetom u formiranju komunikaciono-medijskog obrazovanja u vremenskoj i prostornoj dimenziji.
This paper is a result of further efforts concerning realization of research project Quality and models of education as a factor (of quality) of life in leisure and communications of adults. Thereby, this enclosure is only a segment of a totality consisting of summation of our previous papers. The aim of the paper is the analysis of components that characterize the quality of communication and media education. Since we have only recognized and have sketched them in one of our previous researches (Kačavenda-Radić, Nikolić-Maksić i Ljujić, 2011a), here we tend to explain them and specify their meaning in a deeper manner applied on communication and media education. Starting position in this paper is humanist orientation, and we approach the problem of communication and media education quality within the context of complex paradigm of quality of life of contemporary man. Components of communications and media education quality are being distinguished and explained on the basis of the pos
...
sibility of human potentials and self actualization as the highest value in education in general. We specified and analyzed eight following components that characterize the quality of communication and media education: marked by value – it is desirable preference with cognitive, motivational and emotional aspects; potentials development and self-realization of personality; a possibility framework (social and cultural dependence, historicity, class dependence, etc., scientific and technological, educational, technological and communication technology and media dependence, strategic orientation); relativity and variability; continuity and permanence; developmental aspect in quantitative and qualitative terms; the diversity of the generality and comparability of degrees; marked by real and virtual world. The analysis showed that each component separately specifies the quality of communications and media education in different ways. However, a common feature is that they are mutually self-defined and found in the process of mutual interaction, interference and causal relationship. In addition, each of them represents a resource and a source of numerous and various indicators whose specification is achieved by further concretization and understanding of communications and media education. Also, taking into account the chronological flow of vertical and horizontal diversity present in the development of communications and media education, it can be observed that some of the components are present in different intensity in the formation of communications and media education within the temporal and spatial dimension.
Keywords:
komunikaciono-medijsko obrazovanje / kvalitet / komponente kvaliteta / kvalitet življenja / communication and media education / quality / quality components / quality of life
Source:
Modeli procenjivanja i strategije unapređivanja kvaliteta obrazovanja odraslih u Srbiji, 2014, 69-92
Publisher:
Univerzitet u Beogradu - Filozofski fakultet - Institut za pedagogiju i andragogiju
Funding / projects:
Modeli procenjivanja i strategije unapređenja kvaliteta obrazovanja u Srbiji (broj: 179060)