The Construction of Jewish Identity in Nineteenth-Century Serbia: The Case of the Musician Josif Schlesinger
Authors
Vasiljević, Maja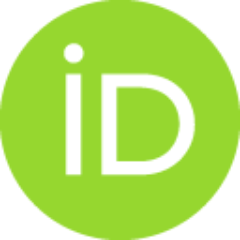 Dajč, Haris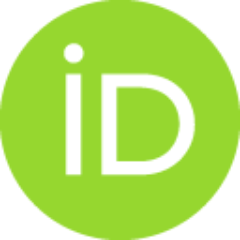 Contributors
Marković, Tatjana
Trümpi, Fritz

,
Austrian Musicological Society (ÖGMW)
Abstract
This article explores the status of Josif Schlesinger (1794–1870), the first Serbian composer and professional musician in the court of Prince Miloš Obrenović (1780–1860), in the complex process of constructing Jewish identity in the web of Jewish legislation at the crossroads of the Ottoman and Habsburg Empires. Schlesinger was singled out as one of the most prominent Jews in the Principality of Serbia. His status was far more favorable than that of Jews of other professions, especially merchants. The attitude of the Serbian government towards Jews during most of the nineteenth century can be divided into two periods. During the first period, until the early 1840s, Jews were free to work, travel, and settle, while during the second period, which lasted until the Serbians achieved independence in 1878, Serbia had anti-Semitic laws that suppressed Jewish rights to work, travel, and settle. The anti-Jewish laws were so strict that the Alliance Israélite Universelle had to write to the ma
...
jor European forces during the talks leading to the Treaty of Berlin to inform them of the situation in Serbia; the anti-Semitic laws were abolished almost a decade later. The change of policy towards Jews in the 1840s was due to the economic interests of a part of the Serbian merchant elite, which was also very involved in trade and commerce. In the long period after the introduction of the first anti-Semitic laws, the majority of the Serbian government became very hostile towards the Jews. Jewish merchants were not supposed to work and live outside of their neighborhood in Belgrade. According to Schlesinger himself, Jewish musicians enjoyed a different social status as members of a rare profession. In this article, the authors also focus on the problem of music migration from northern parts of the Habsburg Empire both to its south and to the newly (in 1867) established independent Principality of Serbia. The authors' approach is based not only on an intersection of military and political history but also on a sociological perspective on migration and the issues of minorities which deepens the musicological approach to the issue of "Jewishness" and music.
Keywords:
Jewish / musician / Principality of Serbia / minorities / identity / Josif Schlesinger / Ottoman / Habsburg / Obrenovic dinasty
Source:
Musicologica Austriaca, 04-2021, 18
Publisher:
Austrian Musicological Society (ÖGMW)
Note:
Musicologica Austriaca: Journal for Austrian Music Studies: (Special issue "Exploring Music Life in the Late Habsburg Monarchy and Successor States," ed. Tatjana Marković and Fritz Trümpi).