Српске војне музике у земљама савезника током Великог рата (1916-1918)
Authors
Vasiljević, Maja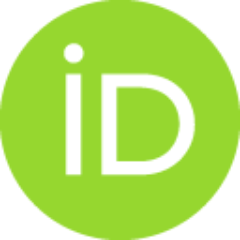 Contributors
Tasić, Dmitar
Article (Published version)

,
Института за стратегијска истраживањa, Beograd
Abstract
This paper results from research of archival collections and periodicalson orchestras and prominent musicians of Serbian Army in the Great War. An author extensively considers organization, conception and achievements of the military division orchestras/bands of the Kingdom of Serbia in the Great War. Most prominent orchestra of Serbia Army, Music of the Royal Guard and their conductor, composer Stanislav Binički, successfully toured France in September 1916. Author also examines the dynamic concert activities of the Music of the Cavalry Division conducted by Dragutin F. Pokorni in North Africa. Aforementioned orchestra has established a network of fans from the Allied countries, mostly elite members of the French and British troops etc., and societies of Algeria and Tunisia. The paper also touches upon the work of the remaining seven military bands of the Serbian army and the prisoners' orchestra called Slovene-Serbian Music settled in Corfu (Greece). An authors' approach to Serbian m
...
ilitary music in WWI was based on observation of three main functions of the military music in the context of the Great War: as a part of cultural diplomacy, promotion of national identity and construction of collective memory. An author raises the important hypothesis that rich activity of orchestras and bands of Serbian Army in WWI facilitate their professionalization in the encounter with other cultures and by performing in front of the different structure of audience and critic.
Овај рад је настао као резултат обимног истраживања књижних и архивских фондова Народне библиотеке Србије, Војног архива и Музиколошког института Српске академије наука и уметности као и великог броја часописа објављених током Великог рата у Тунису, Србији, Македонији, Алжиру и Грчкој. Пажња ауторке усредсређена је на организацију, репертоар и постигнућа српских војних оркестара у савезничким земљама од 1916. па све до краја Великог рата. Ауторкин приступ се заснива на посматрању три главне функције српске војне музике током Првог светског рата: део културне дипломатије, у очувању националног идентитета и изградњи колективног сећања.
Keywords:
војна музика / Први светски рат/Велики рат / Краљевина Србија / Музика краљеве гарде / Музика коњичке дивизије / Dragutin F. Pokorni / Stanislav Binički / military music / The first World war/The Great war / Kingdom of Serbia / the music of the king's guard / cavalry division music
Source:
Војноисторијски гласник 2, 2014, 2, 20-41
Publisher:
Иnstitut za strategijska istraživanja – odeljenje za vojnu istoriju Ministarstva odbrane Republike Srbije
Funding / projects:
Modernizacija Zapadnog Balkana ev. br. 177009