Kult Arhanđela Mihaila u srednjovekovnoj Srbiji
The cult of Archangel Michael in Medieval Serbia
Authors
Subotin-Golubović, Tatjana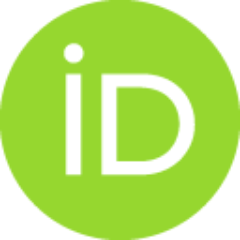 Article (Published version)

Abstract
Među mnogobrojnim hrišćanskim revniteljima vere, crkva proslavlja i anđele, neobična bestelesna i bespolna bića koja potiču iz Staroga zaveta. Anđela ima mnogo, i svi su podeljeni u devet nebeskih činova prema podeli koju je dao Pseudo-Dionisije Areopagit u svome spisu De coelesti hierarchia. Sve Pseudo-Dionisijeve tekstove preveo je na srpskoslovenski jezik iguman svetogorskog manastira Pantelejmona i čovek od poverenja cara Dušana - učeni starac Isaija, što je svakako doprinelo širenju kulta arhanđela Mihaila među Srbima. Osim tekstova preuzetih i prevedenih iz vizantijske književnosti, i jedan Sloven - Kliment Ohridski - sastavio je Pohvalno slovo Mihailu i Gavrilu ističući u prvi plan ratničke osobine anđela i arhanđela, i njihovu stalnu brigu o dobrobiti ljudskog roda.
Among numerous Christian agents of faith, the Church also venerates the angels, extraordinary bodiless and sexless creatures coming from the Old Testament. Angels are many, and they are all divided in nine celestial ranks: 1. sixwinged seraphim, many-eyed cherubim, thrones (thronoi); 2. nobility (dominationes), virtues (virtutes), powers (potestates); 3. principles (principatus), archangels, and angels. The most famous between them are the two archangels - Michael and Gabriel. The Eastern Church venerates them four times a year: September 6th (the miracle of archangel Michael in Chona); November 8th (congregation of st. archangel Michael); March 26th and July 13th (congregation of st. archangel Gabriel). The division of angels after their ranks was proposed by Pseudo-Dyonisius Areopagit in his work De coelesti hierarchia. All Pseudo-Dyonisius' texts were translated into Serbian-Slavonic language by the reverend father Isaia from the monastery of St. Pantheleimon at the Holy Mt. Athos.
...
It goes without saying that those translations enhanced the spreading of st. Archangels' cult among Serbs. Besides the texts translated from the Byzantine literature, there was also a genuine Sermon on Michael and Gabriel by a Slavonic author - Kliment from Ohrid. In his work, Kliment particularly stresses the warrior-like characteristics of the Archangels, and their constant care for the well-being of humankind.
Source:
Kult svetih na Balkanu, 2002, 7, 9-24
Publisher:
Centar za naučnoistraživački rad SANU i Univerziteta u Kragujevcu, Kragujevac