Politički simboli u predizbornoj kampanji Vojislava Koštunce 2000. godine
Some symbolic elements in Vojislav Koštunica's 2000 election campaign
Authors
Antonijević, Dragana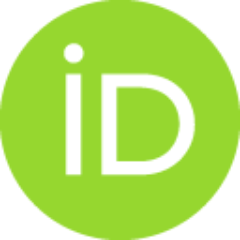 Article (Published version)

Abstract
U ovom radu razmotriće se uloga i značenje nekih simboličkih i tradicijskih elementa koji su bili prisutni u govoru i ponašanju g. Vojislava Koštunice tokom predizborne kampanje, na jesen 2000. godine. Politički simboli proisticali su iz najmanje dve ravni: iz odabranog korpusa istorijske, narodne i demokratske tradicije srpskog društva zapostavljene tokom druge polovine 20. veka i na čiju je obnovu pozivao Vojislav Koštunica; i s druge strane, na dimenziju transcendentnog kao oslonca u uspostavljanju legitimiteta vlasti.
In this paper six aspects of Mr. Koštunica's election campaign were considered: first of all, the psychological profile of Koštunica as perceived in public; second, the symbolic key in which Koštunica was presented; third, the ceremonial character of the election campaign next, the emotional reactions of people in direct contact with Koštunica then, the important element which is the political discourse used by Koštunica in his public speeches, which contained symbols of historical and national tradition, as well as sacral dimension; and finally the intriguing occult dimension of the campaign. Analysis relied on texts published in independent daily and weekly papers; on public opinion polls; on television commercials and video footage of Mr. Koštunica's campaign whose motto was "Face to Face with Voters". The campaign was treated as a kind of political ritual. In this campaign symbols were drawn from at least two spheres: the chosen corpus of Serbian society's historical, national and
...
democratic tradition, which refers to the period 1804-1918; and, on the other hand the transcendental (sacral and occult) dimension as a support in establishing the legitimacy of a government.
Keywords:
transcendentna referencija u političkom činu / predizborna kampanja / politički simboli / politički ritual / politički legitimitet / nacionalna i demokratska tradicija / istorijska / tradition / symbolic elements / sacral and occult dimension in the campaign / election campaign
Source:
Nova srpska politička misao, 2002, 9, 1-4, 109-129
Publisher:
IIC Nova srpska politička misao, Beograd