The Open Anchoring Quest Dataset: Anchored Estimates from 96 Studies on Anchoring Effects
Authors
Röseler, Lukas
Weber, Lucia
Helgerth, Katharina
Stich, Elena
Günther, Miriam
Tegethoff, Paulina
Wagner, Felix
Antunovic, M.
Barrera-Lemarchand, Federico
Halali, Eliran
Ioannidis, Konstantinos
Genschow, Oliver
Milstein, Nir
Molden, Daniel
Papenmeier, Frank
Pavlović, Zoran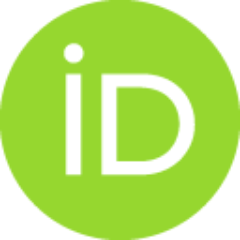 Rinn, Robin
Schreiter, Marie Luise
Zimdahl, Malte F.
Bahník, Štěpán
Bermeitinger, Christina
Blower, Fi B N
Bögler, Hannah Luisa
Burgmer, Pascal
Cheek, Nathan
Dorsch, L.
Fels, S.
Frech, M-L.
Freira, Lucia
Harris, A. J. L.
Häusser, Jan
Hedgebeth, M. V.
Henkel, M.
Horvath, Dorothee
Intelmann, P.
Klamar, Alexander
Knappe, Ella
Köppel, Lisa-Marie A.
Krueger, S. M.
Lagator, Sandra
Lopez-Boo, F.
Navajas, Joaquin
Norem, Julie
Novak, J.
Onuki, Yutaro
Page, Elise
Rebholz, Tobias R.
Sartorio, M.
Schindler, Sebastian
Shanks, David
Siems, M.-C.
Stäglich, P.
Starkulla, M.
Stitz, M.
Straube, Thomas
Thies, Katharina
Thum, Elias
Ueda, Kazuhiro
Undorf, Monika
Urlichich, Diana
Vadillo, Miguel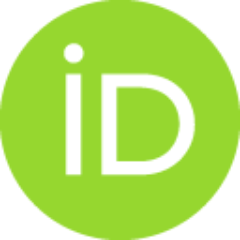 Wolf, H.
Zhou, Anke
Schütz, Astrid
Article (Published version)

Abstract
People's estimates are biased toward previously considered numbers (anchoring). We have aggregated all available data from anchoring studies that included at least two anchors into one large dataset. Data were standardized to comprise one estimate per row, coded according to a wide range of variables, and are available for download and analyses online (https://metaanalyses.shinyapps.io/OpAQ/). Because the dataset includes both original and meta-data it allows for fine-grained analyses (e.g., correlations of estimates for different tasks) but also for meta-analyses (e.g., effect sizes for anchoring effects).
Keywords:
anchoring-and-adjustment / assimilation / judgment and decision making / estimates / anchor
Source:
Journal of Open Psychology Data, 2022, 10, 1, 16-
Funding / projects:
University of Bamberg's CatchUp+ program