From Deliberation to Participation: Democratic Commitments and the Paradox of Voting
Od deliberacije do participacije: Demokratske uloge i paradoks glasanja
Authors
Šoć, Andrija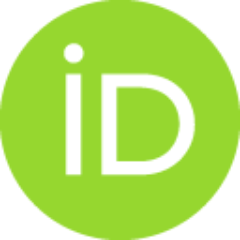 Article (Published version)

,
Универзитет у Београду, Институт за филозофију и друштвену теорију
Abstract
In this paper, I examine the view that, surprisingly, the more citizens deliberate about politics, the less likely they are to participate in the realm of the political, and vice versa. In the first part of the paper, I approach the problem from the perspective of the paradox of voting, the claim that voting itself is instrumentally irrational because of the very low probability that a single vote will make any difference at the elections. In the second part of the paper, I argue that rather than analyzing voting instrumentally, it is better to view it as part of the civic commitments that constitute what it means to be a citizen in a democratic society. The act of voting is not primarily an individual's attempt to decisively influence any particular outcome, but an affirmation of the key practice that upholds the democratic society in which citizens play a part. This reveals a meta-paradox of voting. Namely, to not vote is to exhibit a type of behavior that implies acceptance of democ
...
racy simultaneously with rejecting its defining component. Because of that, I will claim, not voting is itself irrational. In light of that conclusion, in the third part of the paper, I explore the extant divide between deliberation and participation by referring back to the analysis of civic commitments. Whereas participation without deliberating reveals ideological bias, deliberation without participation expresses a lack of understanding of what it means to be a citizen. The way to connect them is to engage in a process of attaining reflective equilibrium between the two, starting from the practice of deliberation that would be fully informed by the awareness of our democratic commitments and disconnected from ideologically motivated participation.
U ovom gradu, ispitujem gledište prema kom, iznenađujuće, što se češće građani upuštaju u političku deliberaciju, to su manje skloni političkoj participaciji, i obrnuto. U prvom delu rada, razmatram ovaj problem iz ugla paradoksa glasanja, teze da je sam akt glasanja instrumen-talno iracionalan pošto postoji jako mala verovatnoća da jedan glas napravi bilo kakvu razliku na izborima. U drugom delu rada, tvrdiću da, umesto da glasanje analiziramo instrumentalno, bolje je da ga posmatramo kao deo građanskih obaveza koje konstituišu građansku ulogu u demokratskom društvu. Akt glasanja ne treba primarno shvatiti kao pokušaj jedne osobe da izvrši odlučujući uticaj na bilo koji konkretan ishod, već afirmacija ključne prakse koja čini jedno društvo demokratskim. Ovo otkriva svojevrsni meta-paradoks glasanja. Naime, ne gla-sati znači istovremeno implicirati prihvatanje demokratije i neprihvatanje njene suštinske komponente. S obzirom na to, kako ću pokušati da pokažem, samo neglasanje je iracio
...
nalno. U svetlu ovog zaključka, u trećem delu rada istražujem jaz između deliberacije i participacije u svetlu analize građanskih uloga. Dok participacija bez deliberacije otkriva ideološku ostra-šćenost, deliberacija bez participacije implicira nerazumevanje toga šta znači biti građanin. Deliberacija i participacija se mogu efektno povezati ako se uspostavi refleksivni ekvilibrijum između njih. To se, kako ću tvrditi, može ostvariti putem procesa čiji je prvi korak uspostav-ljanje deliberativne prakse koja je u potpunosti utemeljena na svesti građana o njihovim de-mokratskim ulogama, a izolovana od ideološki motivisane participacije.
Keywords:
democracy / deliberation / participation / voting / civic commitments / demokratija / deliberacija / participacija / glasanje / demokratske uloge
Source:
Filozofija i društvo, 2022, 33, 1, 98-119
Publisher:
Универзитет у Београду, Институт за филозофију и друштвену теорију