Hedonizam i melanholija Mediterana. Petar Dobrović i Ignjat Job
Hedonism and melancholy of the Mediterranean. Petar Dobrović and Ignjat Job
Authors
Merenik, Sofija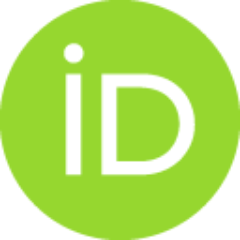 Article (Published version)

Abstract
Osnovna tema rada su jadranski (mediteranski) pejzaži koje Petar Dobrović (1890–1942) slika u periodu oko 1928. godine i njihova pozicija u kontekstu Dobrovićevog mediteranskog pejzažizma. Kao paralela, ali i kao kontrapunkt, nalaze se vremenski bliski pejzaži Ignjata Joba (1895–1936), koji odišu drugačijim duhom i atmosferom od Dobrovićevih. Pejzaži zauzimaju bitno mesto u stvaralaštvu Petra Dobrovića i Ignjata Joba. Dobrovićevi pejzaži se mogu podeliti u tri ciklusa: dalmatinski, pejzaži sa Azurne obale i holandski pejzaži. Kod Joba nema jasno definisane podele, već su u pitanju čitavi nizovi slika sa tematikom Mediterana koji nastaju krajem dvadesetih i tokom prve polovine tridesetih godina XX veka. Namera rada je da se fokusira na mediteranske pejzaže iz 1928. godine, koje Dobrović slika tokom boravka na Jadranu, pod uticajem jake i gotovo zaslepljujuće svetlosti, kao i primorski pejzaži Joba iz približno istog vremenskog perioda. Cilj je i da se istakne Dobrovićevo okr
...
etanje boji kao važnom elementu slike i njenom osamostaljivanju na ovim platnima. Takođe, namera je da se povuku paralele sa delima Ignjata Joba, da se ukaže na određene sličnosti i razlike u njihovom tretiranju sličnih, mediteranskih prizora koji dominiraju na slikama. Na samom početku rada istaknut je značaj prvih umetnika koji slikaju morske pejzaže u srpskoj likovnoj umetnosti početkom XX veka.
The main topic of this paper are the Adriatic (Mediterranean) landscapes that Petar Dobrović (1890–1942) painted around 1928 and their position in the context of Dobrović's Mediterranean landscape series. As a parallel, but also as a counterpoint, there are almost simultaneous landscapes of different atmosphere and sensibilty by Ignjat Job (1895–1936), of entirely different artistic personality and attitude from Dobrović's. Landscapes occupy an important place in the work of Petar Dobrović, as well as of Ignjat Job. Among Dobrović's landscapes, we distinguish three cycles: Dalmatian, from the Cote d'Azur and the Netherlands. There is no clearly defined division in Job's oeuvre. Nevertheless, it is a large series of paintings with Mediterranean topic, created in the late twenties and during the first half of the thirties of the 20th century. Therefore, the aim of the paper is to focus on central points: the Mediterranean landscapes from 1928, which Dobrović painted during his
...
stay on the Adriatic, under the influence of strong and almost blinding light, and the coastal landscapes of Job from approximately the same time period. The goal is to emphasize Dobrović's turning of color as the most important element of the painting and its independence on these canvases. The intention is to draw parallels to the works of Ignjat Job, to point out certain similarities and differences in their treatment of comparable Mediterranean scenes that dominate the paintings.
Keywords:
Petar Dobrović, Ignjat Job, Mediteran, pejzaži, 1928. godina / Petar Dobrović / Ignjat Job / Mediteran / pejzaži / 1928. godina
Source:
Zbornik Seminara za studije moderne umetnosti Filozofskog fakulteta Univerziteta u Beogradu, 2022, 18, 35-49
Publisher:
Univerzitet u Beogradu-Filozofski fakultet