Istoriografija i arabistika u Srbiji: Ubi sumus? Quo vadimus?
Historiography and Arabic Studies in Serbia: Ubi sumus? Quo vadimus?
Autori
Savić, Aleksandar Z.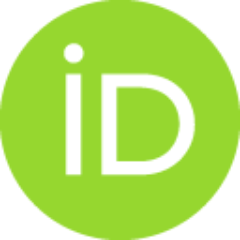 Ostala autorstva
Mitrović, Anđelka
Konferencijski prilog (Objavljena verzija)

Apstrakt
Predmet zanimanja ovog rada jeste ono što autor vidi kao trenutne domete i moguće buduće modalitete prožimanja srpske istoriografije i orijentalistike u širem, tj. arabistike u užem smislu, a prvenstveno na razini naučnoistraživačke delatnosti.
The present article aims at elucidating different ways in which the work of Serbian historians and Arabists might be rendered mutually compatible, bringing about a new quality in both fields as well as yielding otherwise lacking interdisciplinary results. The focal point of our consideration is a broadly conceived body of historical sources in Arabic which are of relevance to the history of Southeastern Europe in general, and Serbia in particular, from the Middle Ages up to the 20th century. Due to the assorted nature of the corpus, we thought it appropriate to discriminate between sources of Middle Eastern provenance (i.e. penned by Arab scholars and bureaucrats, revealing their or their respective superiors' attitude towards Serbs or South Slavs), and those composed in the Balkans; what the latter group comprises are mostly remnants (written or inscribed) of the region's Ottoman past. A particularly inviting avenue of inquiry in this framework rests upon the study of Arabic
...
manuscripts housed by a number of institutions in Serbia and neighbouring countries. Along with laying out possible research tasks emerging from the composite source material, the article endeavours to provide a bibliographic survey for those who might decide to pursue any of the proposed topics.
Ključne reči:
historiography / Oriental studies / Arabic studies / interdisciplinarity / Serbian academia / historical sources in the Arabic language / историографија / оријенталистика / арабистика / интердисциплинарност / српска академска заједница / историјски извори на арапском језику
Izvor:
Orijentalistika juče – danas – sutra: Zbornik radova, 2019, 467-499
Izdavač:
Univerzitet u Beogradu - Filološki fakultet