Slovenska književnost i vizantijska apologetika/polemika protiv islama: Prilozi čitanju Žitija Konstantina-Ćirila i Zakonopravila svetog Save
Slavonic Literature and Byzantine Apologetics/Polemics against Islam: Some Remarks on the Vita Constantini-Cyrilli and the Nomocanon of St Sava
Authors
Savić, Aleksandar Z.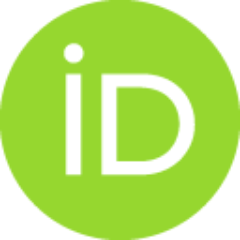 Article (Published version)

Abstract
U radu se ispituje pretpostavka da prisvajanje vizantijske antiislamske misli predstavlja nit koja prožima kako ćirilometodijevsko tako i svetosavsko pisano nasleđe. Razmatranje je zasnovano, s jedne strane, na podacima koje Žitije Konstantina-Ćirila pruža o arapskoj misiji svoga junaka, a s druge na dvama segmentima Zakonopravila svetog Save čiji su predmet islam i muslimani. Uz smeštanje navedenih izvora u kontekst odnosne grčke literature, ovde se iznose i određena opažanja u vezi s pojavom datih apologetsko-polemičkih tradicija u slovenskom kulturnom i jezičkom okruženju.
It is no novel fact that medieval Slavia Orthodoxa owed much of its spiritual and cultural development to long-lasting and multifaceted contacts with Byzantium. Drawing upon works penned by learned Byzantines, writers whose medium of expression was Slavonic appropriated elaborate conceptual frameworks and infused them into the very foundation of their nascent literary tradition. The hypothesis overarching this article is that one such array of notions inherited from the Byzantine milieu informed the way(s) in which Slavic and, more specifically, Serbian authors in the Middle Ages perceived Islam and its adherents. This, of course, is a very complex issue which demands a research project of a much broader scope. Therefore, the present discussion – as a parergon of sorts – sets out to examine two Slavonic writings whose part in embracing Byzantine views of the Islamic faith was arguably considerable: the Vita Constantini-Cyrilli, one of the oldest and most widely disseminated or
...
iginal pieces of Old Church Slavonic literature; and the Nomocanon of St Sava of Serbia, a unique corpus of ecclesiastical law adopted throughout the world of Orthodox Slavs. The purpose of looking at these texts here is twofold: to underline their relation to corresponding currents of Byzantine apologetic-polemical thought and to reflect on the implications of their appearance in the medieval (South-)Slavic cultural context.
Keywords:
St Constantine-Cyril / St Sava of Serbia / Vita ConstantiniCyrilli / Nomocanon of St Sava / religious apologetics/polemics / Islam / John Damascene / Niketas Byzantios / Greek-to-Slavonic translations / свети Константин-Ћирило / свети Сава Српски / Житије Константина-Ћирила / Законоправило / верска апологетика/полемика / ислам / преводна књижевност
Source:
Inicijal: Časopis za srednjovekovne studije, 2019, 7, 23-61
Publisher:
Centar za napredne srednjovekovne studije
Funding / projects: