Doprinos Dimitrija Matića obrazovanju odraslih u Srbiji u XIX veku
The Contribution of Dimitrije Matić to Adult Education in Serbia in the 19th Century
Authors
Miljković, Jovan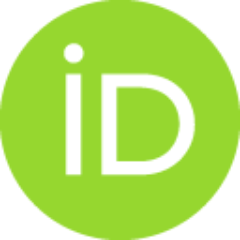 Ljujić, Bojan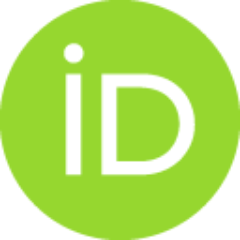 Article (Published version)

Abstract
Cilj ovog rada je da se utvrdi i opiše doprinos Dimitrija Matića konstituisanju i razvoju obrazovanja odraslih u Srbiji u XIX veku. U radu je korišćena istorijska metoda, a u okviru nje analiza sadržaja primarnih i sekundarnih izvora. Rezultati istraživanja ukazuju na izuzetan doprinos Matića razvoju institucionalnog obrazovanja odraslih u uspostavljanju mreža čitaonica u Srbiji, (re)osnivanju nedeljnih (povtornih) škola, konstituisanju učiteljskih zborova i obnavljanju učiteljskih tečajeva. Identifikovani su i doprinosi na polju uspostavljanja legislative obrazovanja odraslih i na polju kreiranja institucionalnih, kadrovskih, programskih i finansijskih preduslova za funkcionisanje institucija obrazovanja odraslih. Ustanovili smo da postoje osnove da se dovede u pitanje uspeh funkcionisanja pojedinih andragoških institucija koje je uspostavio Matić, što ne umanjuje njegov značaj u pionirskim naporima u razvijanju obrazovanja odraslih.
The work was written with the goal of determining and describing the contribution of Dimitrije Matić to establishing and developing adult education in Serbia in the 19th century. We employed the historical method and within it an analysis of content, discourse and narrative of primary and secondary sources. The results of the research demonstrate the exceptional contribution of Matić to the development of institutional adult education through the establishment of a network of reading rooms in Serbia, the (re)opening of adult schools, the constitution of school boards, and the renewal of teacher education. We identified contributions in the sphere of instituting adult education legislature and the creation of institutional, staff, program and financial prerequisites for the operation of adult education institutions. We identified the bases for questioning the success of the functioning of certain andragogical institutions established by Matić, which doesn't undermine his impo
...
rtance in the pioneering endeavours of developing adult education.
Keywords:
Dimitirije Matić / obrazovanje odraslih / narodne čitaonice / nedeljne (povtorne) škole / učiteljski zborovi / Dimitrije Matić / adult education / public reading rooms / adult schools / school boards
Source:
Andragoške studije, 01-06-2022, 28, 1, 9-26
Publisher:
Univerzitet u Beogradu - Filozofski fakultet - Institut za pedagogiju i andragogiju
Funding / projects:
Ovaj rad je realizovan uz podršku Ministarstva prosvete, nauke i tehnološkog razvoja Republike Srbije prema Ugovoru o realizaciji i finansiranju naučnoistraživačkog rada za 2022. godinu