Simbolistička vizija Miloša Golubovića
Symbolistic vision of Miloš Golubović
Authors
Žakić, Olga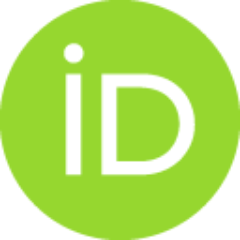 Article (Published version)

,
Matica srpska
Abstract
У стваралаштву Милоша Голубовића истиче се по свом ликовном изражају дело Визија, настало око 1920. године. Министарство просвете даровало га је Народном музеју у Београду, у чијој се збирци и данас чува. Дуго се сматрало да је аутор ове слике Леон Коен. Језик европског симболизма карактерише Визију, која се по садржају и визуелној поетици издвајала из целокупног Голубовићевог уметничког опуса. Урађена у великом формату, слика репрезентује добро познати мотив у оквирима сецесије и симболизма – младу девојку у извијеном положају, распуштене риђе косе и у екстатичном заносу. Изведена експресивним колоритом и вијугавим линијама, готово је сједињена са живописним бојама природног пејзажа у који је смештена. Слика ће се тумачити у контексту симболистичког израза и идеалистичке струје овог феномена који репрезентује концепт joie de vivre. Посебно ће бити разматрана синергија жене и природе – ескапистичког имагинарног места које позива на обнову златног доба и ревитализацију човека.
The painting Vision, by Serbian artist Miloš Golubović, was most likely created around 1920. It is now part of the collection of the National Museum in Belgrade and represents a late symbolist excursion in Golubović's art based on the artistic lessons of Munich symbolism, standing out from his entire artistic opus. The main motif of the painting is the figure of a red-haired girl in ecstasy. She is shown in a natural environment, surrounded by lush vegetation and flowers, standing on a cliff above the sea. The woman is painted in such a way that she acts as an integral part of nature, which indicates the concept of woman as nature. It was a well-known and elaborated motif in the art of symbolism and secession. The phenomenon of joie de vivre, which acts as an ode to life and a celebration of life's juices and vitality, was highlighted. Golubović staged a place of Arcadian longing, lost paradise, and shelter. It is analysed through the concept of the renewal of the golden age
...
as the ideal of the connection between man and nature. In the visual culture of German symbolism, nature was understood as a mirror of the human soul. The flourishing flora and nature in the movement are connected with the cycle of the birth of life and the regenerative potential of women, youth, and general awakening. In symbolist poetics, as in Golubović's painting, these elements are connected with the female principle. The Vision emphasises the intuitive and emotional side of a woman. She emerges from flowers and, as a part of nature, invites viewers to return to the collective preconscious and revive the Arcadian place of happiness. She is identified with unrestrained and wild nature. At the same time, through the motif of vision, ie. ecstasy, the composition points to the merging of the external natural and the internal world. The red-haired woman in Golubović's painting expresses carefree enjoyment of the fruits of nature and unrestrainedness by controlled reason. There is an enchantment of sensory sensations that move to the contemplative, transcendental level.
Keywords:
Милош Голубовић / Визија / симболизам / сецесија / joie de vivre / жена / природа / Miloš Golubović / Vision / symbolism / secession / woman / nature
Source:
Zbornik Matice srpske za likovne umetnosti, 2022, 50, 293-308