Ka obuhvatnijoj interpretaciji Kantove etike: Slučaj onih na koje gledamo samo kao na sredstvo
Towards a More Comprehensive Interpretation of Kant's Ethics: The Case of Those Who Are Viewed Only as Means
Authors
Vučković, Aleksandra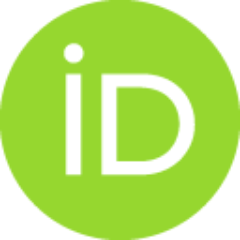 Kovačević, Miloš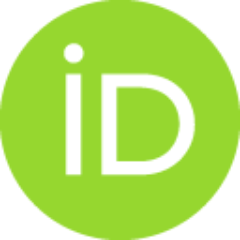 Article (Published version)

Abstract
U ovom radu ćemo razmatrati Kantovu etiku u pogledu njegovog odnosa prema životinjama i nastojaćemo da ispitamo da li i na koji način nas Kantova moralna načela obavezuju na dostojanstveno postupanje prema životinjama. Najpre ćemo ukratko izložiti osnovne postulate Kantove etike i razmotriti opravdanost njegovog isključivanja životinja iz domena važenja moralnih zakona. Nastojaćemo da pokažemo da je ovo isključ ivanje neopravdano i da je zapravo posledica jednog šireg inherentnog problema u Kantovoj etici koji je osetljiv na argument zasnovan na graničnim slučajevima. Razmotrićemo rešenje moralnog statusa životinja koje je ponudila Kristin Korsgrad i nastojati da pokažemo da ono s podjednakom uspešnošću rešava i unutrašnju tenziju unutar Kantove etike. Na kraju ćemo, oslanjajući se na rad Donalada Vadevira, bliže odrediti rešenje moralnog statusa životinja koje je dala Korsagard i formulisati nespecistički kriterijum za rešavanje sukoba interesa između pripadnika ljudi i bić a na koje
...
smo navikli da gledamo samo kao na sredstvo.
The aim of this paper is to investigate Kant's ethics regarding his views on non-human animals in order to distinguish whether and in which sense does Kant's moral principle oblige us to treat animals with dignity. First, we shall provide a review of Kant's basic moral views in order to consider whether it is justified for non-human animals to be excluded from moral laws. We shall claim that this exclusion is not justified and that it is a consequence of another, inherent problem that makes Kant's ethics vulnerable to the argument from marginal cases. Christine Korsgaard's solution to the problem of non-human animal moral status shall be considered and we shall attempt to show that it solves the original inherent problem as well. In conclusion, with a help from Donald VanDeVeer's distinction, we shall provide a more precise addition to Korsgaard's solution and formulate a non-speciest criterion for those cases of conflicted interests between humans and those who are traditionally viewe
...
d as a means instead of ends-in themselves.
Keywords:
moralni status životinja / praktični imperativ / prirodno dobro / pravda među vrstama / Kant / Korsgard / argument graničnih slučajeva / um / dvofaktorski egalitarizam / moral status of animals / practical imperative / natural good / justice among species / Korsgaard / two factor egalitarianism / reason
Source:
Filozofske studije, 2018, 34, 79-94
Publisher:
Beograd: Srpsko Filozofsko Društvo