Tri teorije jedinstva utemeljivanja
Three Theories of the Unity of Grounding
Authors
Panajotov, Miloš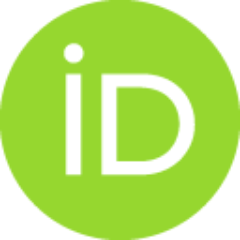 Article (Published version)

Abstract
Jedna od istaknutih teorijskih koristi pojma utemeljivanja jeste njegova sposobnost da ujedinjuje različite slučajeve metafizičke zavisnosti i determinacije. To pretpostavlja da je sam ovaj pojam jedinstven. Jedinstvo utemeljivanja uobičajeno se prećutno pretpostavljalo među teoretičarima utemeljivanja, ali je s vremenom postalo predmet diskusije usled različitih skeptičkih izazova. U ovom radu ispitaćemo tri najopštije teorije jedinstva utemeljivanja: 1) singularizam− gledište po kojem je jedinstvo utemeljivanja zasnovano na ideji da postoji samo jedna relacija utemeljivanja; 2) generalizam− gledište po kojem utemeljivanje treba razumeti kao generički pojam; i 3) gledište koje tvrdi da jedinstvo utemeljivanja počiva na objektivnim sličnostima među različitim relacijama utemeljivanja. Posebna pažnja biće posvećena trećoj opciji koja je bila u velikoj meri zanemareno gledište. Naša razmatranja će ukazati da ovo stanovište, zahvaljujući svojim inherentnim teorijskim vrlinama, zaslužuje m
...
nogo oz­biljniji tretman u metafizičkim raspravama o utemeljivanju.
One of the distinguished theoretical advantages of the concept of grounding is its ability to unify various cases of the metaphysical dependence and determination relations. That presupposes that the concept of grounding is itself unified. The unity of grounding was usually tacitly presupposed among grounding theorists, but it gradually became a subject of discussion because of various skeptical challenges. In this article, I will examine three most general theories of the unity of grounding: 1) singularism: the view that the unity of grounding is based on the idea that there is a single relation of grounding; 2) generalism: the view according to which grounding should be understood as a generic notion; and 3) the view that the unity of grounding rests upon an objective resemblance between different grounding relations. Special attention will be given to the third option which was a largely neglected view. Our considerations will show that this standpoint, due to its inherent theoretic
...
al virtues, deserves more serious treatment in metaphysical disputes on grounding.
Keywords:
utemeljivanje / metafizika / jedinstvo / metafizičko objašnjenje / grounding / metaphysics / unity / metaphysical explanation
Source:
Theoria, 2022, 3, 65, 65-81
Publisher:
Srpsko filozofsko društvo
Funding / projects: