Opaske uz istoriju lat. oleum
REMARKS ON THE ETYMOLOGY OF LATIN OLEUM (ON BALKAN LATIN XIV)
Authors
Ligorio, Orsat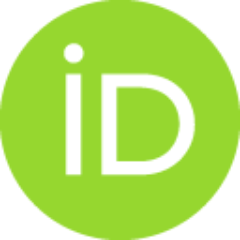 Article (Published version)

Abstract
This paper discusses three issues which feature in the etymology of Latin oleum 'olive oil, oil'. 1. Can aberrant or so-called learned forms in Romance languages (Portuguese, Spanish óleo 'oil', Italian òlio 'oil', Catalan, Occitan oli 'oil', Old French oile 'oil', French huile 'oil') in fact be derived from Latin oleum regularly? 2. Assuming Old Church Slavonic olěi 'oil' was borrowed from Latin oleum, can ě (which is typically subject to a variety of ad hoc explanations) in fact be a regular reflex? 3. Assuming Serbo-Croatian ulje 'oil' was borrowed from Latin oleum, can it be derived regularly and in accordance with the hitherto known sound laws? Particular emphasis is placed on the third question.
Keywords:
etymology / Greek / Latin / Romance / Dalmatian Romance / Old Church Slavonic / Slavic / Serbo-Croatian / етимологија / грчки / латински / романски / далматоромански / старословенски / словенски / српскохрватски
Source:
Zbornik za filologiju i lingvistiku, 2021, 64, 1, 7-24
Funding / projects:
Овај рад финансирало је Министарство просвете, науке и технолошког развоја Републике Србије.