Space made, space (mis)used, space (mis)understood, Inheriting Yugoslavia's Monuments of Revolution in times of (post)transition,
Аутори
Đorđević, Marija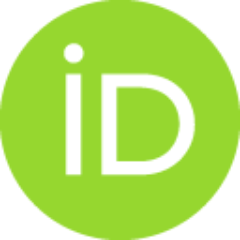 Конференцијски прилог (Објављена верзија)

Апстракт
The paper proposes a somewhat different perspective on space, action and body in regards to the monuments dedicated to Peoples' Liberation Struggle (NOB). Through comparative analysis of the life of these sites since their creation until this day (until the post- transitional time, although the stage of transition in reality is still an ongoing, almost permanent state of affairs in former SFRY region), the paper focuses on the usage of seemingly same performance scores (made and supported by the physical configurations of the built memorials) in order to present the new official politics of memory of SFRY successor states, in first place of Serbia. The latter, is conducted through several exemplary case studies, such are Monument to the Revolution Fighters in Valjevo, Memorial park "October of Kragujevac", Memorial park "Slobodište"in Kruševac, Memorial park "Kadinjača" in Užice and Memorial park "Valley of Heroes" at Tjentište. Furthermore, this paper will approach the issu
...
e of performance – as a space-making action – with a close consideration of types of performances, ranging from commemoration to art performance and performances of labor. The main aim of this paper is to disclose the patterns of spatial behavior that are (mis)used and have a repercussion on the sites in question; from interference with the set physical configurations resulting in most cases in destruction of the visual and symbolical compositions that were inherited from the former state.
Кључне речи:
transition / memorials / commemoration / revolution / body / space / action
Извор:
CAT-ference 2019, 8th International Urban geographies of Post-communist states Conference, 2019, 65-
Издавач:
Univerzitet u Beogradu- Geografski faklultet