Autobiografija i etnografija u Radinovoj antropologiji: "Crashing Thunder" kao saradnička prozna fikcija i autobiografski narativ o verskom preobraćenju
Autobiography and Ethnography in Radin's Anthropology: "Crashing Thunder" as Collaborative Prose Fiction and Autobiographic Narrative about Religious Conversion
Authors
Gorunović, Gordana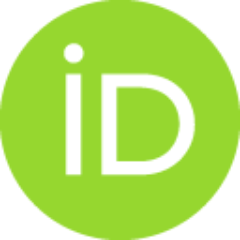 Article (Published version)

Abstract
Knjiga Crashing Thunder: The Autobiography of an American Indian je zasigurno najpopularnije i verovatno najkontroverznije delo Pola Radina. Po vremenu nastanka, ona spada u boasovsku antropologiju i konvencionalno se svrstava u pravac kultura i ličnost. U doba poststrukturalizma i postmodernizma, kritičke analize izazivaju krizu poverenja u sam tekst i autoritet antropologa kao njegovog priređivača. Novi činovi čitanja dovode u sumnju antropološka i književno-naučna shvatanja autobiografije Crashing Thunder-a kao autentičnog etnografskog dokumenta, lične ispovesti ili religijskog narativa, otkrivajući i naglašavajući implicitna, simbolička i performativna značenja prirođena nativnom tekstu i njegovom kulturnom zaleđu. U ovom ogledu polazi se od doživljaja dela i teksta u recepciji antropološkog čitaoca kao narativa o verskoj konverziji i ličnoj ispovesti. Argumenti koji podupiru interpretaciju tako shva- ćenog značenja nalaze se u etnografsko-antropološkoj relevantnosti religij
...
e pejota kao teme u Radinovom vinebaškom opusu; vrlo verovatnoj, mada ne i eksplicitno formulisanoj, zamisli antropologa da na konkretnom primeru-slučaju, tj. životnoistorijskom svedočanstvu informanta i subjektivnog aktera, pokaže mikro-aspekte proučavanog procesa, kulturne i religijske promene u vinebaškim zajednicama na prelazu iz XIX u XX vek; i obeležjima autobiografske strategije nativnog pisca i naratora.
The book "Crashing Thunder: The Autobiography of an American Indian" is surely the most popular and likely the most controversial work of Paul Radin. Chronologically, it belongs to Boasian anthropology and is conventionally placed in the trend of culture and personality. In the times of post-structuralism and post-modernism, critical analyses cause a crisis of trust in the mere text and authority of an anthropologist as its author-editor. New acts of reading cause suspicion in anthropological and literary-scientific understanding of the autobiography of Crashing Thunder as an authentic ethnographic document, personal testimony or religious narrative, while revealing and highlighting implicit, symbolic and performative meanings inherent to the native text and its cultural background. In this experiment, the starting point is the experience of the work and text in the reception of an anthropological reader as a narrative about religious conversion and personal testimony. Arguments
...
which support the interpretation of a meaning comprehended in this manner are found in the ethnographic-anthropological relevance of Peyote's religion as a topic in Radin's Winnebago opus; a rather likely, but not explicitly formulated idea of the anthropologist to display on a concrete example-case, i.e. life historical testimony of the informant and subjective actor the micro-aspects of the inspected process, cultural and religious changes in Winnebago communities at the turn of the 19th to the 20th century; and features of the autobiographic strategy of the native writer and narrator.
Keywords:
Pol Radin / američka antropologija u ranom XX veku / indijanska autobiografija / Vinebago Indijanci / religijski kult pejota / verska konverzija / strategija autobiografa / Paul Radin / American anthropology in the early 20th century / Indian autobiography / Winnebago Indians / religious Peyote cult / religious conversion / strategy of an autobiographer
Source:
Antropologija, 2018, 18, 2, 29-66
Publisher:
Filozofski fakultet
Institut za etnologiju i antropologiju
Funding / projects: