Gerc vs. Levi-Stros: latentme strukturalne pretpostavke u Gercovom kulturalizmu?
Geertz vs. Lévi-Strauss: des hypothèses structurales sous-jacentes dans le curturalisme de Geertz?
Authors
Gorunović, Gordana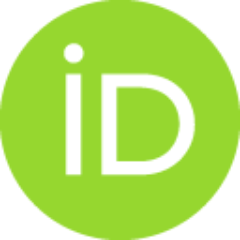 Contributors
Antonijević, Dragana
Book part (Published version)

Abstract
Klod Levi-Stros, strukturalista, i Kliford Gerc, kultura-lista, nesumnjivo spadaju me đ u najuticajnije antropologe pro-šlog veka, č iji su dela utisnula trajan pe č at antropološkoj teorijii metodu, kao i društveno-nau č nom mišljenju. Kulturalizam istrukturalizam obi č no se posmatraju kao razli č ite i suprotsta-vljene paradigme. Moja namera je da rezimiram Gercov odnosprema Levi-Strosovom strukturalizmu i strategiji u antropolo-škom pisanju, da povu č em neke paralele izme đ u njih i, da po-red bitnih razlika u njihovim opštim pristupima, problematici inaglasku, ukažem na postojanje izvesnih sli č nosti u njihovoj te-orizaciji i interpretaciji kulture.
Il s'agira ici de deux auteurs , dans le sens foucaldien duterme, qui sans conteste peuvent être rangés parmi les per-sonnalités les plus influentes de l'anthropologie socio-cultu-relle, des études sociales et de la scène interdisciplinaire du20e siècle. Claude Lévi-Strauss est devenu "le héros intellec-tuel" au cours de la période de la domination du structurali-sme, vers le milieu du 20e siècle et au cours des années1960, Clifford Geertz "icône et ambassadeur" de l'anthropo-logie dans la seconde moitié du 20e siècle. Tous les deux ontnon seulement fondé des approches et des méthodes théori-ques particulières, respectivement l'analyse structurale puisinterprétative, ont formé des styles distinctifs dans l'écritu re anthropologique, mais ont également par leur autorité etleurs oeuvres inspiré des paradigmes et des mouvementsintellectuels plus larges; c'est pourquoi le structuralisme etl'interprétativisme culturel représentent bien plus que desimples épisodes de l'histoire de la pensé
...
e socio-scientifiqueou de l'histoire des "cultures à la mode".Mon objectif ici, en dépit de toutes les différences bienperceptibles dans leurs discours épistémologiques, leurs ap-proches théoriques et leurs méthodes, de même que dans le-ur écriture ethnographique et antropologique elle-même,est de faire certains parallèles et de mettre en lumière certa-ines ressemblances dans leur théorisation et leur inter-prétation de la culture.
These are two authors, in Foucauldian terms that certa-inly belong to the most influential individuals in socio-cultu-ral anthropology, as well as in the social sciences and inter-disciplinary research more broadly. Claude Levi-Strauss be-came some kind of an 'intellectual hero' during the domina-tion of structuralism in the mid-twentieth century and du-ring the 1960s, while Clifford Geertz was an 'icon and am-bassador' of anthropology in the second half of the twenti eth century. They are both one of the founders of the disco-urse theory. They not only established a distinct theoreticalapproaches and methods – structural (Levi-Strauss) and in-terpretative anthropology (Clifford Geertz), but through the-ir intellectual authority they also inspired paradigms and in-tellectual movements making structuralism and 'interpreta-tion of culture' more than some passing episodes in the hi-story of social though (in terms of 'trendy ideas').My aim is to make some parallels between these two au
...
t-hors, who despite all the differences that are evident in theirepistemological discourses, theoretical approaches and met-hods (as well as in their ethnographic and anthropologicalwritings itself) still have some similarities in their theorisa-tion and interpretation of culture, which I would like tostress in this paper.
Keywords:
Kliford Gerc / Klod Levi-Stros / kulturalizam / strukturalizam / interpretativna analiza / ljudska priroda / kulturna raznovrsnost / antropološko pisanje / culturalisme / structuralisme / l'écriture anthropologique / la théoriede la culture / la diversité culturelle / structuralism / culturalism / theory of culture / cultural diversity / anthropological writing
Source:
Strukturalna antropologija danas, 2009, 58-94
Publisher:
Српски генеалошки центар, Београд
Одељење за етнологију и антропологију, Филозофског факултета у Београду
Funding / projects:
Related items
Showing items related by title, author, creator and subject.
Pešić, Jelena

(Univerzitet u Beogradu - Filozofski fakultet - Odeljenje za etnologiju i antropologiju, Beograd,

2011

)

Naumović, Slobodan

(Univerzitet u Beogradu - Filozofski fakultet - Odeljenje za etnologiju i antropologiju, Beograd,

2006

)

Žikić, Bojan

(Univerzitet u Beogradu - Filozofski fakultet - Odeljenje za etnologiju i antropologiju, Beograd,

2012

)