Bihevioralna modernost u organizaciji pećinskih staništa iz srednjeg i gornjeg paleolita na centralnom Balkanu
Behavioral modernity in the organization of cave settlements from the middle and upper paleolithic in the Central Balkans
Authors
Plavšić, Senka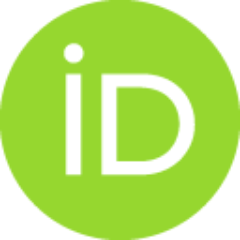 Contributors
Mihailović, Dušan
Porčić, Marko
Antonović, Dragana
Doctoral thesis

Abstract
Predmet istraživanja ove disertacije je organizacija životnog prostora u pećinskim staništima u srednjem i gornjem paleolitu centralnog Balkana.Iako se struktuisana organizacija staništa često smatra jednom od odlika bihevioralne modernosti koja se vezuje za anatomski modernog čoveka, novije studije dovele su tu pretpostavku u pitanje. Osnovni cilj ove disertacije bio je da se utvrdi da li se na pećinskim staništima srednjeg paleolita i gornjeg paleolita javljaju izdiferencirane zone aktivnosti, koji je nivo složenosti obrazaca u naseljavanju ovih staništa, kao i da se ispita da li se ti obrasci mogu vezati za pojavu modernog ponašanja.U ovoj disertaciji analizirani su podaci sa sedam srednjopaleolitskih i gornjopaleolitskih pećinskih staništa na centralnom Balkanu. Za svaki lokalitet koji je uključen u studiju najpre je procenjen stepen uticaja postdepozicionih faktora analizom orijentacije artefakata i/ili analizom sortiranja po veličini, nakon čega se pristupilo samoj prostornoj ana
...
lizi distribucije artefakata koja je omogućila rekonstrukciju zona aktivnosti u staništima.Rezultati analiza pokazali su da se na staništima srednjeg i gornjeg paleolita javlja više različitih zona aktivnosti, dok se struktuisana organizacija staništa javlja ne samo na nalazištima iz gornjeg paleolita, već i na lokalitetima iz srednjeg paleolita. Rezultati ove disertacije u kombinaciji sa etnoarheološkim studijama pokazali su da postoji velika varijabilnost u organizaciji staništa različitih lovačkosakupljačkih zajednica i da je ona pre posledica varijabilnosti u ponašanju nego bihevioralne modernosti.
Main subject of this dissertation was settlement organization in caves in Central Balkans dated to Middle and Upper Paleolithic.Even though structural settlement organization is usually perceived as one of the characteristics of behavioral modernity which is identified with anatomically modern humans, new studies are in contrast with that. Main goal of this dissertation was to determine if there are separate activity zones on Middle and Upper Paleolithic cave sites, what is the level of complexity of organizational patterns on these sites, and to examine if these patterns can be connected to the emergence of behavioral modernity.Data from seven Middle and Upper Paleolithic cave sites in Central Balkans has been analyzed in this dissertation. For each site the level of postdepositional disturbance is examined using artifact orientation analysis and/or site sorting analysis, after which the spatial analysis of artefacts is performed which enabled the reconstruction of activity zones on s
...
ites.Settlement horizons on these sites are separated into late Middle Paleolithic, early Upper Paleolithic and late Upper Paleolithic, for which results were then compared. On all the sites, postdepositional disturbance was first examined using artifact orientation analysis and/or site sorting analysis, after which the spatial analysis of lithic artefacts was performed.Results of this dissertation showed that different activity zones are present on both Middle and Upper Paleolithic sites, while the sturtural organization of sites is present not only on sites from Upper Paleolithic, but from Middle Paleolothic as well. In combination with ethnoarchaeological studies, this dissertation showed that there is a great variability in the settlement organization of different hunter-gatherer communities and that it is a consequence of variability of behavior rather than behavioral modernity.
Keywords:
organizacija staništa, bihevioralna modernost, zone aktivnosti, centralni Balkan / settlement organization; behavioral modernity; activity zones; Central Balkans
Source:
Универзитет у Београду, 07-04-2022
Publisher:
Универзитет у Београду, Филозофски факултет