Konceptualizacija motivacije u visokoškolskom obrazovanju: obrazovna politika Evropske unije
Conceptualization of motivation in higher education: European union educational policy
Authors
Bodroški Spariosu, Biljana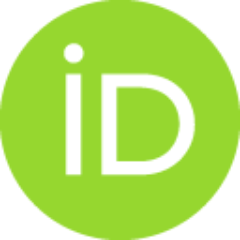 Contributors
Lalić-Vučetić, Nataša
Gundogan, Dragana
Radanović, Ana
Conference object (Published version)

Abstract
Cilj rada je kritička ananliza konceptualizacije motivacije za obrazovanjem u političkim dokumentimaEvropske unije. Na primeru serije objavljenih Komunikacija Evropske komisije u poslednje dvedecenije sagledavaju se ključne karakteristike konceptualizacije motivacije za visokim obrazovanjem.S obzirom na to da Evropska komisija nema legislativna ovlašćenja nad sistemima obrazovanjadržava članica, ona svoj uticaj može ostvariti pomoću organizovanih političkih inicijativa i iznošenjemsvog mišljenja. Komunikacije Evropske komisije predstavljaju značajan vid javnog promovisanjamišljenja, vizija i vrednosti EU u politici visokog obrazovanja. Analizom sadržaja sedam objavljenihKomunikacija u periodu od 2003. do 2018. godine može se zaključiti da obrazovna politika Evropskeunije tematizuje problem motivacije za visokoškolskim obrazovanjem prevashodno instrumentalno,kao deo ekonomske agende razvoja društva. Prećutno se podrazumeva dominacija spoljašnjemotivacije u sistemu visokog obrazovanja. V
...
isoko obrazovanje se shvata kao usluga, student kaokorisnik obrazovnih usluga, a problem individualne motivacije za obrazovanjem konceptualizuje sekao investiranje u ljudski kapital. Sa stanovišta obrazovnih institucija, motivacija za obrazovanjem serazmatra kao problem ponude obrazovnih usluga i usklađivanja sa aktuelnim i budućim potrebamatržišta rada. Vrednost visokog obrazovanja u celini razmatra se iz ekonomske perspektive. Pedagoškeimplikacije svođenja složenog procesa motivacije za obrazovanjem u okviru celokupnog sistemavisokog obrazovanja na instrumentalne spoljašnje podsticaje može se opisati kao redukcionizam,odnosno zanemarivanje mnogostrukih motiva i vrednosti koji visoko obrazovanje čine socijalnopoželjnim i individualno potrebnim.
The aim of this paper is a critical analysis of conceptualization of motivation for education in theEuropean Union political documents. The key characteristics of conceptualization of motivation forhigher education are deliberated on the example of a collection of published European CommissionCommunications in the past two decades. Given that the European Commission has no legislativepowers over education systems of the member states, it exerts its influence through instruments oforganized policy initiatives and expression of its opinions. European Commission Communicationsrepresent an important form of public promotion of EU opinions, visions, and values in highereducation policy. By analysing the content of seven published Communications in the period from2003 to 2018, it can be concluded that in the European Union educational policy, the problem ofmotivation for higher education is perceived primarily instrumentally, as a part of economic agendaof society development. Dominance of e
...
xternal motivation in the higher education system is tacitlyassumed. Higher education is understood as service, the student as user of educational services,and the problem of individual motivation for education is conceptualized as investment in humancapital. From the point of view of educational institutions, motivation for education is perceived asthe problem of offering educational services and harmonization with current and future needs of thelabour market. The value of higher education as a whole is considered from economic perspective.Pedagogical implications of reducing a complex process of motivation for education in the entirehigher education system to instrumental external incentives, can be described as reductionism, i.e.neglect of multiple motives and values that make higher education socially desirable and individuallynecessary.
Keywords:
konceptualizacija motivacije za obrazovanjem / visokoškolsko obrazovanje / obrazovna politika Evropske unije / komunikacije Evropske komisije / conceptualization of motivation for education / higher education / European Union educational policy / European Commission Communications
Source:
Motivacija u obrazovanju između teorije i prakse, 2020, 98-99
Publisher:
Beograd : Institut za pedagoška istraživanja
Note:
Knjiga rezimea, 25. Međunarodna naučna konferencija "Pedagoška istraživanja i školska praksa"
Book of abstracts / 25th International Scientific Conference "Educational Research and School Practice"