Konceptualizacija roditeljstva u političkoj agendi međunarodnih organizacija
Conceptualization of parenting in political agendas of international organizations
Authors
Bodroški Spariosu, Biljana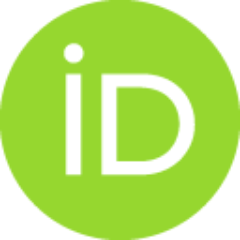 Senić Ružić, Mirjana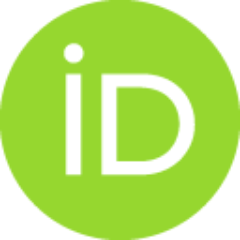 Contributors
Stanišić, Jelena
Radulović, Mladen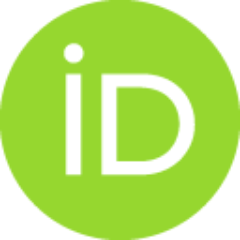 Conference object (Published version)

Abstract
U sklopu internacionalizacije političke podrške porodici i roditeljstvu značajna uloga pripadameđunarodnim organizacijama, kao što su Svetska banka, Organizacija za ekonomsku saradnju irazvoj i Evropska unija. Cilj ovog rada predstavlja analiza konceptualizacije roditeljstva u zvaničnimdokumentima i relevantnim publikacijama ovih organizacija u poslednje dve decenije, kao i njenepedagoške implikacije razmatrane sa stanovišta kritičke teorije. Metodom analize sadržaja uistraživanju je utvrđeno da se roditeljstvo konceptualizuje kao skup veština usmerenih na postizanjepredvidivih ishoda dečjeg razvoja. Roditeljske veštine sagledavaju se kao jedna vrsta socijalneinvesticije. Ulaganje u učenje roditeljskih veština donosi dugoročne koristi pojedincima i društvu kojeprevazilaze inicijalne troškove. Iako se teorijska orijentacija ne eksplicira u međunarodnoj političkojagendi, jasno se može zaključiti da je zasnovana na postavkama teorije ljudskog kapitala. Na osnovuobavljenog istraživanja mož
...
e se konstatovati da roditeljska uloga u pomenutoj agendi ima ključniznačaj u obezbeđivanju podsticajne sredine za učenje deteta i njegov ukupni budući prosperitet,nezavisno od sistemskih ili strukturnih karakteristika društva. Ona je višedimenzionalna i može seopisati kao: (a) instrumentalna, jer predstavlja ključni faktor rešavanja društvenih problema velikihrazmera; fokus nije na inherentnoj vrednosti "biti roditelj", već na funkcionalnoj vrednosti – "obavljatiposao roditelja"; (b) globalno normativno određena u smislu "pozitivnog" ili "dobrog" roditeljstva i (c)suštinski vulnerabilna, što znači da je svim roditeljima potrebna određena vrsta ekspertske podrške, ane samo targetiranim grupama. Sa stanovišta kritičke teorije, pedagoška kritika ovih postavki dovodiu pitanje tendenciju instrumentalizacije, dekontekstualizacije i "profesionalizacije roditeljstva".
Within internationalization of political support to family and parenting, significant role belongs tointernational organizations such as the World Bank, the Organization for Economic Co-operationand Development and the European Union. The goal of this paper is the analysis of parentingconceptualization in official documents and relevant publications of these organizations. The parentingis conceptualized as the set of skills directed to fostering the predictable outcomes of children'sdevelopment. The parenting skills are perceived as a type of social investment. The investment intolearning parenting skills brings long-term benefits both to individuals and society, which surpassthe initial costs. The significance of parenting competences is of a special importance in the periodof early childhood and adolescence for two reasons. The first one is that there are critical periods inencouraging development of certain outcomes in children, and the second one is cumulativeness oflearning proces
...
s due to which the missed opportunities may decrease efficiency of future learningduring life cycle. It is viewed that the parenting role is of crucial significance in providing a stimulatingenvironment for a child's learning and his/her comprehensive future prosperity regardless of thesystem or structural characteristics of a society. It is multidimensional and can be described as: (a)instrumental, since it represents the key factor in resolving large-scale social problems. The focus isnot on inherent value of "being a parent" but on functional value – "performing a job of a parent";(b) normatively specified on the global level in the sense of "positive" or "good" parenting and (c)essentially vulnerable, which means that all parents need a certain type of professional support andnot only the targeted groups. Pedagogical critique of these postulates questions the tendency ofinstrumentalisation, de-contextualization and "professionalization of parenting".
Keywords:
konceptualizacija roditeljstva / međunarodne organizacije / roditeljske veštine / roditeljska uloga / conceptualization of parenting / international organizations / parenting skills / parenting role
Source:
Obrazovanje u funkciji modernizacije društva, 2019, 58-59
Publisher:
Beograd : Institut za pedagoška istraživanja
Note:
Zbornik rezimea / 24. Međunarodna naučna konferencija "Pedagoška istraživanja iškolska praksa
Book of abstracts / 24th International Scientific Conference"Educational Research and School Practice"