Proceedings of the 23rd International Congress of Byzantine Studies : Thematic Sessions of Free Communications
Contributors
Dželebdžić, Dejan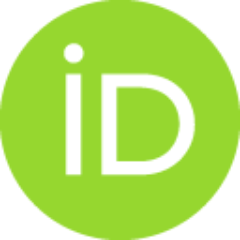 Bojanin, Stanoje
Conference object (Published version)

,
The Serbian National Committee of AIEB
Abstract
This volume contains the abstracts of the free communications sessions from the 23rdInternational Congress of Byzantine Studies, taking the form of one hundred and seventeen thematic sessions and twenty poster presentations. The success of forty three sessions should be attributed above all to the conveners who designed and realised them in cooperation with other participants, and then presided over them at the Congress. This type of sessions was the organisers' response to the challenge posed by a large number of high-quality proposals for round table discussion. Since it was not possible to implement all the received proposals into the round table sessions, the proposers were encouraged to present their ideas as Thematic Sessions of Free Communications.The remaining seventy-four sessions were selected by the organizer out of approximatelysix hundred abstracts submitted. Stanoje Bojanin (The Institute for Byzantine Studies) createdthe initial classification of abstracts according to t
...
hematic compatibility, and the final form of thesessions was determined by Vujadin Ivanišević (The Institute of Archeology), Srđan Pirivratić,Dejan Dželebdžić, Ljubomir Milanović and Miloš Živković (The Institute for Byzantine Studies).Tamara Matović and Miloš Cvetković (The Institute for Byzantine Studies), prepared the abstractsfor the Congress website, and then for this publication. Bojana Pavlović (The Institute for Byzantine Studies) made a significant contribution to organizing the sessions by taking on the bulk of the correspondence with the participants.In principle, all the abstracts in this book are published in the form they were submitted tothe organizer, but certain minor, sometimes unavoidable alterations were made to the headings.The index of the participant's names, which is customary and necessary in printed publications, has been omitted from this searchable electronic book.We believe that the main purpose of this book is to present in one place the wide range oftopics featured at the Congress, which accurately reflects contemporary trends in Byzantine Studies. We present this book to the public in the hope that the larger part of the communications read at the Congress will find their way into published research papers.
Keywords:
Byzantium / Middle Ages
Source:
Proceedings of the 23rd International Congress of Byzantine Studies, 2016
Publisher:
Belgrade : The Serbian National Committee of AIEB