Mogućnosti upotrebe vizuelnih metoda u sociologiji
The Possibilities of Using Visual Methods in Sociology
Authors
Zvijer, Nemanja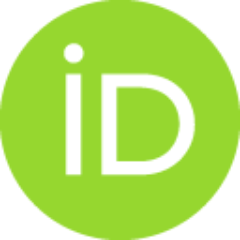 Contributors
Manić, Željka
Mirkov, Anđelka
Conference object (Published version)

Abstract
Oslanjajući se u najširem smislu na veoma temeljna razmatranja Vojina Milića o sociološkom metodu, u radu će biti načinjen pokušaj da se metodološ- ki horizont malo proširi promišljanjem upotrebe vizuelnih metoda u sociološkoj istraživačkoj praksi. Posebno će se razmotriti upotreba vizuelnih sadržaja i materijala kao podataka u užem, sociološkom smislu te reči. Pored toga, deo rada pozabaviće se i konkretnim metodom koji se odnosi na vizuelno dokumentovanje. Pomenuta razmatranja biće postavljena u uporednu perspektivu spram klasičnih socioloških metoda iznetih u poznatoj Milićevoj knjizi Sociološki metod. Ukazaće se i na tesnu vezu između teorije i metoda, na koju i sam Milić skreće pažnju. Može se, naravno, postaviti pitanje – čemu rasprava o vizuelnim metodama u sociologiji? Osim činjenice da je vizuelna prezasićenost svakodnevice jedna od zna- čajnih karakteristika savremenog društva i da bi istraživačke pristupe u izvesnom smislu trebalo tome prilagoditi, ostaje upozorenje
...
da "(a)ko se novi istraživački postupci ne podvrgnu svestranom metodološkom proučavanju, teško je izbeći njihovu neosnovanu apsolutizaciju i šablonske primene, koje su karakteristične crte metodološkog pomodarstva" (Milić, 1965: 16).
Relying in the broadest sense on the basic Vojin Milić's considerations of the sociological method, the paper will make an attempt to expand the methodological horizon by considering the use of visual methods in sociological research practice. In this sense, the use of visual contents and materials as data in the narrower, sociological sense will be considered. In addition, part of the work will deal with a concrete method related to visual documentation. The mentioned considerations will be placed in a comparative perspective with classical sociological methods presented in Milić's well-known book, The Sociological Method. It will also be pointed out the close connection between theory and methods, to which Milić himself draws attention in the mentioned book. We can, of course, ask the question – why discuss visual methods in sociology? Apart from the fact that the visual oversaturation of everyday life is one of the significant characteristics of modern society and that resea
...
rch approaches should in a certain sense be adapted to it, there remains a Vojin Milić's warning that every new research procedures must be subjected to comprehensive methodological consideration, in order to avoid their unfounded absolutization and cliched applications, which are characteristic of methodological fashion.
Keywords:
sociologija / metodologija / vizuelni sadržaji / istraživački pristupi / sociology / methodology / visual contents / research approaches
Source:
Sociološko nasleđe Vojina Milića – 100 godina od rođenja, 2022, 73-89
Publisher:
Univerzitet u Beogradu – Filozofski fakultet, Institut za sociološka istraživanja
Funding / projects: