Digging up Past Feelings: The Crisis of Neolithisation Through Reflection on Emotions
Iskopavanje prošlih osećanja: Kriza neolitizacije kroz refleksiju o emocijama
Authors
Mitrović, Milica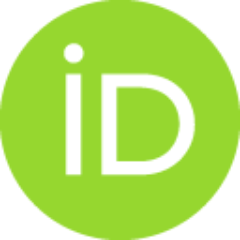 Article (Published version)

Abstract
Razumevajući neolitizaciju kao krizu, razmatramo emocije lokalnih lovač-ko-sakupljačkih zajednica u susretu sa novim načinom života i pridošlicama. Emocije, povezane sa ponašanjem, takođe se ispoljavaju materijalno, i bivaju inicirane predme-tima, što omogućava da se proučavaju u arheološkim nalazima i kontekstima. U radu povezujemo osnovne emocije sa arheološkim indikatorima karakteristika širenja neo-lita u Evropi. Brzo naredovanje neolitskog paketa bi ukazivalo na dobre odnose i pozi-tivne emocije između starosedelaca i migranata, ili na iseljavanje lokalnog stanovništva usled straha. Spora neolitizacija bi ukazivala na otpor lokalnih zajednica ka strancima i novoj kulturi, uz gađenje ili mržnju, ili na pasivnost mezolitske populacije i slabo prihvatanje inovacija sa preovlađujućom emocijom tuge. Mape emotivnosti autohtonog mezolitskog stanovništva mogu da posluže kao smernice za dalja istraživanja emocija uz
...
detaljnu analizu arheološkog materijala na regionalnom i nivou lokaliteta.
Here, we investigate emotions within Mesolithic communities initiated by the Neolithisation process, which is seen as a stressful period. This specifically dramatic environment for indigenous hunter-gatherers' groups would provoke multi-level cri-sis: narrowing the territory of exploitation, competition for resources, crowding and social tensions, and an encounter (imposing) of new items and worldviews, which is endangering for own's culture and identity. Emotions are related to behaviour and are also manifested in and stimulated by the materialistic world, making them traceable in archaeological remains and contexts. In this work, we relate basic emotions with archaeological indicators of the Neolithic diffusion in Europe. Fast advancing Neolithic would indicate local people's fearful withdrawal or intense and good relationships ac-companied by positive emotions among locals and migrants. On t
...
he other hand, a slow Neolithisation process would indicate passivity with sadness in accepting innovations or fierce resistance of the autochthonous communities. The resulting maps of ancient emotions should not be taken as definitive but as a directive for future research on emotionality. The following steps would be to look closely at archaeological material on a regional level together with inter and intrasite contextual analyses.
Keywords:
neolitizacija / kriza / emocije / materijalnost / mezolit / lovačko-sakupljačke zajednice / Neolithisation / crisis / emotions / materiality / Mesolithic / hunter-gatherers
Source:
Antropologija, 2022, 22, 2, 55-73
Publisher:
Filozofski fakultet, Univerzitet u Beogradu
Funding / projects:
Пројекат "Човек и друштво у време кризе" финансиран од стране Филозофског факултета Универзитета у Београду