Empirizam, semantika i ontologua u Kvajnovoj filozofiji
Empiricism, semantics and ontology in Quine's philosophy
Authors
Lazović, Živan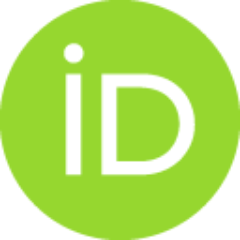 Article (Published version)

Abstract
Ranije shvatan samo kao sredstvo i medijum filozofskog mišljenja, u filozofiji XX veka jezik je dospeo u središte istraživanja. Među savremenim filozofima su uočljiva velika neslaganja kako oko karaktera koje bi ovo filozofsko istraživanje trebalo da ima, tako i oko rezultata do kojih bi ono trebalo da nas dovede. Podsetimo se samo na to koliko se u pogledu prvog momenta razlikuju Ostinova (Austin) zamisao o filozofiji kao "lingvističkoj fenomenologiji", Raselovo (Russell) zalaganje za metodu logičke analize i ideal "veštačkih" jezika ili Vitgenštajnovo (Wittgenstein) kasnije shvatanje jezika kao skupa "jezičkih igara". Takođe, kada je reč o drugom momentu, na jednoj strani su filozofi koji su smatrali da nas analiza strukture i logičke forme jezika može dovesti do supstantivnih uvida u prirodu same stvarnosti (Ostin, Dejvidson /Davidson/, Kvajn /Quine/), dok su na drugoj oni koji su (kao, recimo, Vitgenštajn) tvrdili da su problemi koji su tradicionalno opsedali filozofe u osnovi jezi
...
čki i da se na planu analize jezika mogu i rešiti. Bilo kako bilo, raznovrsni postupci jezičke analize su produbljeni, usavršeni i, mora se priznati, veoma uspešno primenjivani u razjašnjavanju i rešavanju filozofskih problema.
In this paper Quine's views on empiricism, semantics and ontology are exposed in relation to Russell's and especially Catnap's philosophy. While Carnap selected few aspects of Russell's work as a basis to develop further, Quine began with some parts of Russel's and Carnap's work and made more conspicuous criticism, trying to continue tradition with his "empiricism without the dogmas" (of analyticity and reductionism). For Quine, empiricism in a broad sense is the correct philosophy in the sense of the scientific (physicality and naturalistic) philosophy. He adopted chiefly a behaviorist theory of linguistic meaning and linguistic learning. Ontological questions were for Quine related to speaking of (or referring to) objects and using of quantifiers in the first order languages or theories. But the best known contributions of Quine are of negative character: rejection of the analytic-synthetic distinction and strong reductionism, the theses of indeterminacy of translation, inscrutabilit
...
y of reference, ontological relativity, etc.
Source:
Belgrade Philosophical Annual, 2004, 17, 5-25
Publisher:
Univerzitet u Beogradu - Filozofski fakultet - Institut za filozofiju, Beograd