Destinations: European Paths to Democracy and Deceptions of Anti-Americanism
Odredišta: evropski putevi u demokratiji i obmane antiamerikanizma
Authors
Samardžić, Nikola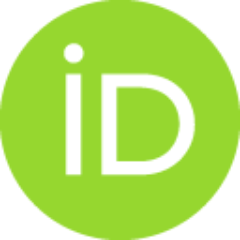 Article (Published version)

Abstract
Democracy comprises free elections and media, efficient government and civic society, prevailing private or corporate ownership, free trade and market economy, trans-border integration and cooperation. National and social utopism usually tend to relativize, or contest one of the above mentioned democratic braces. As modern democratic roots rest in former British Commonwealth and protestant states (maybe together with France), the future destination of liberal consensus still depends on interconnections between the democratic European states and the U.S. If the democratic core fails, the peripheries will surely rapidly deteriorate. Contemporary European Anti-Americanism mainly refers to inherent European issues: EU common market and capitalism, NATO and strategic defense from authoritarian or terrorist threats (Russia, China, Middle East and internal pockets of "multicultural" political Islam). Anti-Americanism is based on lies or halftruths on supposed political, financial and military
...
global imperialism, moral disputability of capitalism, corporate greediness and debt bondage, American leadership in global pollution and climate change. Contemporary European Anti Americanism brings together political and intellectual extremism form both the left and the right challenging the concepts of individual, political and economic freedom, European concept of borders suspension and the development of individual freedom. The Russian hybrid war against the European Union is successfully using media propaganda and current social and national discontents. Challenging the Western liberal-democratic consensus, European social scientists have paved ideological paths for Russian and Chinese breakthroughs into Southeastern and Eastern Europe, etc. As Anti-Americanism is locally used, in political practices, as means of contesting European and regional integrations, deceptions in Anti-Americanism will be analyzed especially in the context of new future destinations of Montenegro directed towards Atlantic and European institutions and cooperation.
Demokratija podrazumeva slobodu izbora i medija, efikasnu vladu i građansko društvo, pretežno privatno ili korporativno vlasništvo, slobodnu trgovinu i tržišnu ekonomiju, prekograničnu integraciju i saradnju. Nacionalni i socijalni utopizmi obično nastoje da relativizuju, ili ospore neku od gore navedenih demokratskih potpora. Kako moderni demokratski koreni počivaju u Britanskom Komonveltu i protestantskim državama (možda zajedno s Francuskom), buduće odredište liberalnog koncenzusa i dalje je u zavisnosti od uzajamnih veza evropskih demokratskih država i SAD. Ukoliko demokratsko jezgro kao takvo bude propalo, periferije će se sigurno ubrzano obrušavati. Savremeni evropski antiamerikanizam pre svega se odnosi na inherentna evropska pitanja: zajedničko tržište i kapitalizam u EU, NATO i strateška odbrana od autoritarnih ili terorističkih pretnji (Rusija, Kina, Bliski istok i unutrašnji džepovi "multikulturnog" političkog islama). Antiamerikanizam se zasniva na obmanama il
...
i poluistinama o navodnom političkom, finansijskom i vojnom globalnom imperijalizmu, na etičkoj upitnosti kapitalizma, na korporativnoj pohlepi i dužničkom ropstvu, na američko liderstvo u globalnom zagađenju i klimatskim promenama. Savremeni evropski antiamerikanizam okuplja političke i intelektualne ekstremizme levice i desnice istovremeno, izazivajući koncepte individualne, političke i ekonomske slobode, evropski koncept brisanja granica i razvoja individualnih sloboda. Hibridni rat Rusije protiv Evropske unije uspešno koristi medijsku propagandu i tekuća socijalna i nacionalna nezadovoljstva. Izazivajući zapadni liberalno-demokratski koncenzus, evropski društveni naučnici utrli su ideološke putanje za ruski i kineski prodor u Jugoistočnu i Istočnu Evropu. Budući da se antiamerikanizam u lokalnim odnosima koristi kako bi se osporile evropske i regionalne integracije, obmane antiamerikanizma biće razmatrane pre svega u kontekstu novih budućih odredišta Crne Gore usmerenim prema atlantskim i evropskim institucijama i saradnji.
Keywords:
Anti-Americanism / European Union / Russia / China / Montenegro / antiamerikanizam / Evropska unija / Rusija / Kina / Crna Gora
Source:
Folia linguistica et litteraria – Journal of Language and Literary Studies, 2019, 24, 135-146
Publisher:
Institut za jezik i književnost, Filološki fakultet, Nikšić