Posavina i Podunavlje na starim kartama
Posavina and Podunavlje on old maps
Authors
Vasin, Dejana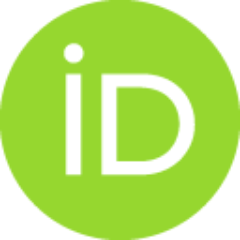 Krunić, Bojan
Article (Published version)

Abstract
Rad sa aspekta sagledavanja opšteg poznavanja prostora u određenom periodu analizira najznačajnije stare kartografske prikaze područja oko Save i Dunava, u današnjem srbijanskom sektoru, počevši od Ptolomejeve karte iz 2. veka pa sve do rada grofa Luiđija Marseljija i Johana Kristofa Milera iz 18. veka, kada dolazi do istinske prekretnice u kartiranju ovog prostora.
The most important old cartographic projections of areas around the Sava and the Danube, current Serbian sector,were analyzed in this workfrom the aspect of perceiving general knowledge of a space over a period of time.About twenty maps, starting from Ptolemy's map from the 2nd century to Count Luigi Marsili and Johann Christoph Miller's work from the 18th century, were exposed to analysis. The results of research showed that data on the old maps are quite uneven. The prior period was characterized by scarcity with only a cartographic symbol or with very deformed material referring to the flows of rivers, mountains, settlements, etc. Improvementwas noticeable just from the middle of the 15th century.The maps were becoming more content and accurate, enriched by the data that were provided by travel writers, merchants and, no doubt, the various spies who often moved around in this area. This is also indicated by some notes of an itinerary character, probably made for the purpos
...
e of exploring the area for the purpose of organizing a military action.
Keywords:
Posavina / Podunavlje / karte / reke / gradovi / maps / rivers / cities
Source:
Srpski istorijski časopis, 2019, 2, 39-53
Publisher:
Удружење историчара Републике Српске "Милорад Екмечић", Бања Лука