Друштвена структура Призрена у 14. веку
Social structure of Prizren in 14th Century
Authors
Мишић, Синиша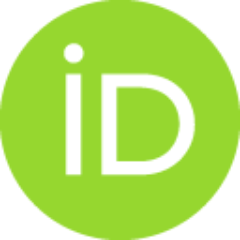 Contributors
Кузмановић, Рајко
Мирјанић, Драгољуб
Тошић, Ђуро
Вујадиновић, Жељко
Мереник, Славица
Book part (Published version)

Abstract
Рад се бави друштвеним структурама и њиховим развојем у Призрену током 14. века. Призрен је у периоду до 1371. године био најравијенији град у унутрашњости српске државе, што је узроковало драматичан развој друштва и промене унутар појединих слојева.
Prizren saw a climax of its economic and social development in the period from 1330. and 1371. At this time the most numerous colony of Dubrovnik mer-chants worked in it. Renowned noblemen lived in the town, as well as a big num-ber of 'minor lords' who had their courts in town. The Serbian ruler himself had a court in town. There was a seat of Prizren episcopy there, and from 1346. onwards of Metropolitanate too, while the mitropolitan was the most respected person in town. Many craftsmen, from goldsmiths to weavers and shoemakers, waxers and bricklayers lived in the town. Although personally dependant, they were quite well off, some of them possessed fields and vineyards. Relations in terms of money and goods in the town were very well developed, while the emergence of local traders meant the beginning of creation of the middle class. The society of Prizren at the time is dynamic and in constant change. The d
...
evelopment of the town was inter-rupted and stopped by the abrupt change of the political situation.
Keywords:
Призрен / Србија / 14. век / властела / занатлије / трговци
Source:
Зборник радова у част академику Десанки Ковачевић Којић, 2015
Publisher:
Академија наука и уметности Републике Српске
Funding / projects: