Милан Йованович-Стоимирович за югославско-българските отношения след Първата световна война
Milan Jovanovic-Stoimirovic on Yugoslav-Bulgarian relations after the First World War
Authors
Мићић, Срђан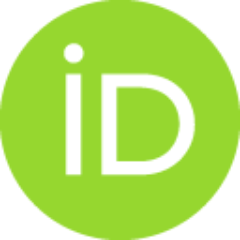 Митев, Димитар
Contributors
Кетја, Пеева
Article (Published version)

Abstract
Рад садржи уводну студију у којој је објашњена улога и погледи Милана Јовановића-Стоимировића на тему српско-бугарског измирења и југословенско-бугарског зближавања између два светска рата; те део његовог рукописа о југословенско-бугарским односима до убиства Александра Стамболијског 1923. године.
Readers of the Historical Review are offered some of the memoirs of renowned Serbian journalist and politician Milan Jovanovic-Stoimirovic about relations between Belgrade and Sofia after the First World War. Special attention is paid to the idea of unification between the Kingdom of Serbs, Croats and Slovenes and the Kingdom of Bulgaria / the so-called Integral Yugoslavia / and their transformation into a large South Slavic state. Jovanovic-Stoimirovic's activities in Skopje in the first half of the 1930s will also be of interest, as he was sent there to organize and lead the propaganda activities of the central government in Belgrade in Vardar Macedonia. The memoirs contain important and curious information about the mood among the ruling circles in the Kingdom of Serbs, Croats and Slovenes towards Bulgaria and Bulgarian politicians, the attitude of the Bulgarian Prime Minister Alexander Stamboliiski to the idea of "Integral Yugoslavia" in particular and Serbia in general
...
, the reaction of the ruling party and the opposition in Belgrade to the coup of June 9, 1923 and the overthrow of A. Stamboliiski from power, the situation in Vardar Macedonia in the 1930s and others. The publication also contains a short biographical sketch of Milan Jovanovic-Stoimirovic related to the political development of Yugoslavia in the first half of the twentieth century.
Keywords:
Југославија / Бугарска / Срби / Бугари / измирење / зближавање
Source:
Исторически преглед, 2022, 78, 1, 123-153
Publisher:
Институт за исторически изследвания при БАН