Obrazovanje i starenje u globalnom i tehnološki složenom okruženju
Authors
Medić, Snežana
Milošević, Zorica B.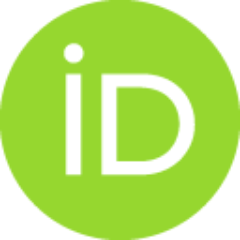 Conference object (Published version)

Abstract
Kultura obrazovanja i kultura starenja i starosti moguće je da nikada nisu bile tako direktno povezane i uslovljene koliko to očigledno danas zahteva globalno i tehnološki razvijeno društvo. Kulturni obrazac starosti se gradi i menja u zavisnosti od promena obrazaca mikro i makro okruženja u kome se stari. Današnja dinamika promena ovih obrazaca u savremenom svetu najčešće nije dobar saveznik starenja. Zahtevi za promenom ponašanja proistekli iz promena obrazaca okruženja ne poznaju generacijske razlike, ali su različite generacije različito sposobne, voljne, spremne i društveno pripremljene da na njih odgovore. Znanje koje ljudi imaju i način kako ga koriste ima glavni uticaj na njihove životne šanse danas, govore rezultati OECD-ovog prvog kruga međunarodnog istraživanja o kompetencijama odraslih – PIAAC (Programme for the International Assessment of Adult Competencies). Naime, deset godina nakon PISA-e kojom su merena obrazovna postignuća dece od 15 godina, pojavljuje se istraživ
...
anje PIAAC (popularno nazvano PISA za odrasle) fokusirano na slične kompetencije kod odraslih. U našem radu traga se za poukama i preporukama koje, na osnovu rezultata ovog istraživanja sprovedenog među razvijenim zemljama, mogu da budućnost naše starosti učine izvesnijom. Pratiće se, analizirati i upoređivati rezultati o ključnim, životnim kompetencijama za XXI vek, kohorte koja će živeti novu starost (od 55 do 65 godina). Ovaj rad sadrži konceptualizaciju moguće refleksije dobijenih rezultata PIAAC istraživanja u kontekst naše postojeće politike i prakse obrazovanja starih. Rad će biti fokusiran na probleme starenja i starosti u odnosu na proces razvoja kompetencija, njihovo korišćenje u ovom dobu, benefite koje donosi starima i način njihovog gubljenja tokom vremena. Analiza rezultata ove međunarodne studije može da doprinese građenju kako nove paradigme/kulture obrazovanja za starenje i starost tako i razumevanju njenih konsekvenci na potrebu menjanja tradicionalne politike obrazovanja i brže napuštanje tradicionalnih obrazaca kulture starenja.
It is possible that in the past culture of education and culture of aging and old age were never directly related and mutually conditioned to such an extent that would be sufficient to meet the demands of emerging global and technologically developed society. Cultural pattern of old age is being constructed and changed depending on the changes in the patterns of micro and macro environment in which aging occurs. Current dynamic of changes in these patterns, in the modern world, is usually not a good ally of the aging process. Demands for behavioral changes that are results of the changes of environment patterns do not recognize generational differences. At the same time different generations vary in their ability, willingness, readiness and socially preparedness to respond to them. The results from the OECD's first round of an international survey of Adult Competencies – PIAAC (Programme for the International Assessment of Adult Competencies) show that knowledge that people posses and
...
the way they are using it has a major impact on their life chances today. In fact, ten years after PISA (by which the educational achievement of children 15 years of age was measured), PIAAC research (popularly called PISA for adults) emerges and focuses on similar competencies of adults. In our paper we are searching for "lessons learned" and recommendations which, based on the results of the survey conducted among developed countries, can make the future of our old age more certain. The results of key, life competencies for the XXI century of the cohort which will live new old age (55 to 65 years), will be observed, analyzed and compared. This work contains a conceptualization of possible reflection of the results of PIAAC research in the context of our existing policies and practices of the education of elderly. This work will be focused on the problems of aging and old age in relation to the process of competence development, its use at this age, the benefits it has for the elderly and the way these competencies are lost in time. Result analyses of this international study can contribute to the creation of a new paradigm/culture of education for aging and old age and also bring new understanding of the consequences it has on the need to change traditional education policies and faster abandoning of traditional culture patterns of aging.
Keywords:
kultura starenja / obrazovanje starih / PIAAC / PISA / culture of aging / education of elderly
Source:
Kultura starenja i starosti – između tradicionalnog i savremenog modela, 2014, 193-211
Publisher:
Beograd: Gerontološko društvo Srbije
Funding / projects: