Tri lica moći
Authors
Antonić, Slobodan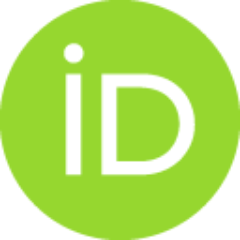 Article (Published version)

Abstract
U članku se daje pregled teorija koje se odnose na tri dimenzije moći. Robert Dal je pisao o prvoj dimenziji. Tu se moć vidi kao sukob, trvenje, nadmetanje između moćnika (A) i podložnika (B). Podložnik pruža otpor, ali na kraju moćnik nadvladava. O drugoj dimenziji pisali su Piter Bakrak i Morton Barac. U njoj nema borbe koja bi se mogla videti i opisati. Podložnik ceni da će ga moćnik svakako nadvladati i ne želi da se izlaže izlišnim troškovima. Stoga ne pruža nikakav vidljivi otpor, mada nastavlja da gaji nezadovoljstvo. Na treću dimenziju moći pažnju je skrenuo Stiven Luks. U njoj takođe nema borbe niti otpora. Ali, tu moćnik tako dobro vlada okolnostima da podložnik uopšte ne shvata svoj položaj. On ili ne zna da je podložnik, ili uopšte o tome ne želi da razmišlja. Rezultat je moć bez ikakvog otpora, čak i bez nezadovoljstva podložnika. To je glavna dimenzija moći u savremenom svetu.
The article exposes theories which refer to three dimensions of power. Robert Dahl has written about the first dimension. In this dimension power is understood as a conflict, competition between the one who gains power and the oppressed. The oppressed engages in the process of active resistance but the one who possesses power wins in the end. The other dimension was discussed by Peter Bakrack and Morton Barack. It does not contain any struggle that could be recognized and described. The oppressed estimates that the one who is in power will certainly win and does not want to expose himself to useless efforts. That is why the oppressed does not engage in any visible resistance although he is dissatisfied. Third dimension of power was emphasized by Steven Lukes. It also contains neither struggle nor resistance. But the one who is in power governs the circumstances so well that the oppressed does not understand his position at all. He either does not know that he is the oppressed or does n
...
ot wish to think abut that. The result is power without any resistance, even without dissatisfaction of the oppressed. This is the crucial dimension of power in contemporary world.
Keywords:
sukob / otpor / moć / dominacija / struggle / resistance / power / domination
Source:
Nova srpska politička misao, 2006, 13, 1-4, 7-33
Publisher:
IIC Nova srpska politička misao, Beograd