Političke stranke umerene i krajnje desnice u Srbiji
Political parties of moderate and radical right in Serbia
Authors
Bakić, Jovo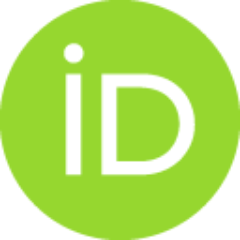 Article (Published version)

Abstract
Autor je podelio stranke srbijanske desnice u tri grupe: klasične i moderne konzervativce, tj. neoliberale, liberale, te desne ekstremiste. Prvi su okupljeni u Demokratskoj stranci Srbije, predvođenoj Vojislavom Koštunicom Srpskom pokretu obnove, predvođenim Vukom Draškovićem, Novom Srbijom, na čijem je čelu Velimir Ilić, te Pokretom Snaga Srbije, predvođenim Bogoljubom Karićem, u okviru klasičnih konzervativaca, te strankom G17 PLUS kao strankom modernih konzervativaca ili neoliberala, predvođenih Miroljubom Labusom. Liberali su okupljeni u Demokratskoj stranci, na čijem je čelu Boris Tadić. Klasični konzervativci odani su tradicionalnim vrednostima i posebno insistiraju na ulozi Srpske pravoslavne crkve u srpskome društvu. Osim toga oni su beskompromisno antikomunistički i antijugoslovenski usmereni. Neoliberali, pak, insistiraju na ulozi privrede, a naročito ističu značaj tehnokrata u politici. Iako međusobno vrlo različiti, srpski konzervativci i liberali su jasno proevropske stran
...
ke. Međutim, srpski krajnji desničari Srpska radikalna stranka, usmereni su antievropski. Srpski radikali podržavaju krajnji nacionalizam, sarađuju s drugim ekstremno desničarskim strankama u Evropi i usled ozbiljnih privrednih i društvenih problema Srbije Srpska radikalna stranka mogla bi ugroziti krhku demokratiju u Srbiji.
The author divided Serbian right-wing parties into the three groups: the classical and modern conservatives (neo-liberals), liberals, and the right extremists. The first ones are Democratic Party of Serbia, led by Vojislav Koštunica, Serbian Movement of Renewal, led by Vuk Drašković, Nova Srbija led by Velimir Ilić, The Force of Serbia Movement, led by Bogoljub Karić among classical conservatives, and G17+, as modern conservatives or neo-liberals, led by Miroljub Labus. Liberals are collected in the Democratic Party, led by Boris Tadić. Classical conservatives are devoted to traditional values such as religion. They especially insist on the role of the Serbian Orthodox Church within Serbian society. In addition, they are vigorous anti-communists and anti-Yugoslavism oriented parties. Neo-liberals insist however, on the role of the economy and they especially point out significance of the technocrats in politics. The party of the late Serbian prime-minister Zoran Đinđić considers freedo
...
m as the top value within their ideology. They estimate education as the most important resource for fast social development. Although very different among themselves, Serbian conservatives and liberals are clearly pro-European parties. However, Serbian right-extremists, Serbian Radical Party, is an anti-European party. The Serbian radicals are in favour of the extreme nationalism, they cooperate with other right-extremist parties in Europe (National Front in France Liberal-democratic Party in Russia etc), and finally, they are in accordance with other right-extremist parties regarding social profile of the supporters. Because of the serious economic and social problems in Serbia Serbian Radical Party could endanger fragile democracy in Serbia.
Keywords:
liberalizam / konzervatizam / desni ekstremizam / right-extremism / liberalism / conservatism
Source:
Nova srpska politička misao, 2006, 11, 1-4, 105-122
Publisher:
IIC Nova srpska politička misao, Beograd