Globalni izazov političkog islama
Political Islam as a global challenge
Authors
Samardžić, Nikola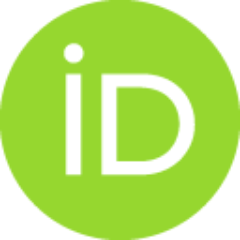 Article (Published version)

Abstract
U opiranju "Novom svetskom poretku", globalnoj stvarnosti koja je potekla iz unilateralizma u međunarodnim odnosima, Islamizam je zapretio zapadnoj dominaciji u politici i kulturi. Islamističko odbacivanje Zapada doprinosi globalnoj Balkanizaciji, izazivajući liberalne osnove globalizacije kao svetskog poretka zasnovanog na demokratiji, slobodnom poslovanju i otvorenom tržištu. Fundamentalizam se obično smatra obnovom tradicionalne religioznosti koja se izražava, u širokom društvenom kontekstu, u rigidnoj politici. Suštinski nasilan i represivan, politički islamski fundamentalizam je moderni totalitarni pokret koji selektivno koristi opšte versko posvećenje. Savremeni islamistički projekti ne vezuju se za određenu teritoriju, delom i zbog istorijskih neuspeha u doslednoj izgradnji islamističke države. Osnovni islamistički paradoks je usvajanje individualizma u kontekstu deteritorijalizovanog globalnog prostora, tako da se on odvaja od svoje osnovne specifične kulture, iz koje potiče, p
...
re svega u uslovima imigracije u kojoj se naredne generacije, rođene u zapadnoj kulturi, delimično asimiluju. "New Age" Islam i Islamizam, u zapadnom društvenom okviru, pojavljuju se kao sve udaljeniji od tradicionalnih kultura težeći da stvore nove, čisto religiozne zajednice, zasnovane na oštroj političkoj dihotomiji sa onom domaćom i dominantnom. Kao i sam globalni islam, islamizam postaje "dekulturalizovan" (Oliver Roy) globalni fenomen. Deteritorijalizacija i versternizacija političkog islama takođe su vratile Zapadni Balkan u područje važnih analiza, zabrinutosti, ali i političkih manipulacija koje balkanske muslimanske zajednice u celini povezuju sa islamističkim opredeljenjem.
In the opposition to the "New World Order", the global reality emerging from the unilateralism in international relations, in the global fragmentation Islamism threatens Western dominance in policy and culture. Islamist rejection of the West contributes to a global balkanization, challenging the liberal notion of globalization as democratic and free trade-open market based world order. Fundamentalism is generally viewed as a re-emergent traditional religion expressing itself in the wider society through rigid politics. Inherently violent and repressive, political Islamic fundamentalism is a modern totalitarian movement that makes selective use of popular religious devotion. Contemporary Islamic projects are becoming increasingly disconnected from a particular territory, partly as a consequence of the failure of all attempts to build an Islamic state. Basic Islamic paradox is in moving toward individualistic concept within the context of a de-territorialized global space, becoming disco
...
nnected from a specific culture, as consequence of immigration melting. "New Age" Islam and Islamism in Western social framework emerge as increasingly detached from traditional cultures and tend to create new, purely religious communities, based on sharp political dichotomy. As the global Islam itself, Islamism is becoming a "deculturated" (Oliver Roy) global phenomenon. De-territorialization and Westernization of political Islam also brought Western Balkans as important traditional Muslim territory in focus of important analysis, concern, and even political manipulation in connecting the Islamic communities with Islamism substantially.
Keywords:
Zapadni Balkan / terorizam / populizam / politički islam (islamizam) / muslimani / multikulturalizam / liberalna demokratija / globalizam / evropski muslimani / asimilacionizam / američki / terrorism / populism / political Islam (Islamism) / multiculturalism / liberal democracy / globalization / European Moslems / assimilation / American Moslems
Source:
Religija i tolerancija, 2007, 5, 8, 75-92
Publisher:
Univerzitet u Novom Sadu - Filozofski fakultet - Centar za empirijska istraživanja religije, Novi Sad