Rad Jovana Rajića na prevođenju antičkih književnih termina
The work of Jovan Rajić in translating ancient literary terms
Authors
Ristović, Nenad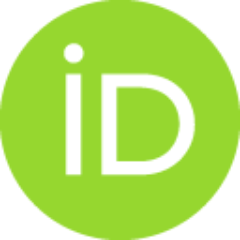 Article (Published version)

Abstract
Sasvim je nepoznata jedna specifičnost i inače neproučenog prvog srpskog udžbenika retorike koji je 1761-2. godine napisao Jovan Rajić na latinskom jeziku po ugledu na slične novovekovne zapadnoevropske retorike. U središnjem delu ovoga priručnika, posvećenom figurama, Rajić daje neke od termina na jeziku učenih Srba toga vremena, ruskocrkvenoslovenskom, verovatno podstaknut pedagoškim razlozima. Prevod je uradio potpuno samostalno bez obzira što su mu ruske slovenske retorike nudile gotova rešenja i što nije dobro vladao grčkim jezikom.
Being in Latin and not at all copied, the manuscript text-book of rhetorics written by the first Serbian rhetorician Jovan Rajić in 1761-2. had not any influence on later Slavonic Serbian rhetorics. However, this manual is very important for better understanding of the beginning of modern Serbian studies in language and literature. For Rajić left the tradition of school Latin rhetorics translating ancient Greek names of the greater part of figures in the language of Serbian scholarship of that time (Russian-Church-Slavonic). This innovation is product of Rajić's didactic reasoning that his pupils could learn such a complicate rhetorical matery easier if they have the terms in translation containing their very meaning. Rajić gave his own solutions for Slavic names of these literary terms though he could take them from Russian rhetorics, as that famous and influential of M. V. Lomonosov (1748). Rajić's originality in this work is obvious from several variants that he proposed for some of
...
terms, as well as from empty space for translation that he left beside some another terms. Moreover, Rajić followed Slavic tradition of translating Greek compounds with equivalent calques, thought he did not know Greek a lot.
Keywords:
semantika / ruskocrkvenoslovenski jezik / retorički priručnici / prevođenje termina / leksikologija / latinski jezik / književna terminologija / Jovan Rajić / grčki jezik / etimologija
Source:
Primenjena lingvistika, 2007, 8, 135-145
Publisher:
Univerzitet u Novom Sadu - Filozofski fakultet, Novi Sad i Društvo za primenjenu lingvistiku, Novi Sad