Konflikti s nastavnicima
Authors
Petrović, Danijela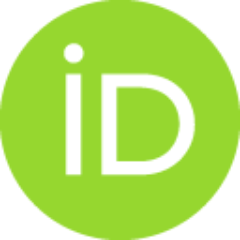 Article (Published version)

Abstract
Cilj ovog rada je bio da utvrdi zastupljenost konflikata s nastavnicima u adolescenciji. Učenička percepcija konflikta ispitiva- na je uz pomoć metode retrospekcije konfliktnih epizoda s vremenskim intervalom prisećanja od nedelju dana. Specifičnosti konflikata s nastavnicima identifikovane su kroz njihovo poređenje s konfliktima u porodici i konfliktima s vršnjacima. Pored učestalosti konflikata, u istraživanju su registrovani i razlozi zbog kojih se učenici sukobljavaju s nastavnicima. Istraživanje je sprovedeno na uzorku od 882 učenika iz 7 gradova u Srbiji. Ispitivane su tri uzrasne grupe - učenici petog i osmog razreda osnovne škole i učenici trećeg razreda srednjih škola. Rezultati istraživanja pokazuju da su konflikti s nastavnicima srednje zastupljeni. Posmatrano na nedeljnom nivou, učenici se više sukobljavaju s vršnjacima, bratom/sestrom i majkom nego s nastavnicima. Konflikti s nastavnicima i partnerom su podjednako zastupljeni, dok su konflikti s prijateljem i ocem ređi neg
...
o konflikti s nastavnicima. Učenici osmog razreda se više nego učenici petog razreda osnove škole sukobljavaju s nastavnicima. Između učenika osmog razreda osnovne škole i učenika trećeg razreda srednje škole nema razlika u pogledu učestalosti sukobljavanja s nastavnicima. Takođe, mladići i devojke se u podjednakoj meri sukobljavaju s nastavnicima. Najčešći razlozi sukobljavanja s nastavnicima su dobijanje slabe ili loše ocene, neopravdane optužbe od strane nastavnika i neadekvatno ocenjivanje nastavnika.
This study aimed to research the extent of conflict with teacher in the adolescence. The method of the retrospection of the conflict episodes, with one-week retrospection interval, was used to research the students' perception of the conflict. Comparing them to the conflicts in the family and the conflict with peers has identified the specificities of the conflicts with teachers. Beside the frequency of conflicts, the causes of conflict with teacher were identified in this study. The survey was conducted on the sample of 530 adolescents from seven towns in Serbia. Three age groups were investigated - the students from 5th and 8th grade elementary school and the students from 3rd grade secondary school. The results obtained in this study show that the scope of the conflict with teachers is medium. Regarding on the week level, the conflicts with teacher are less frequent than the conflicts with peers, siblings and mother, as frequent as the conflicts with partners and more frequent than
...
the conflicts with friends and father. 8th grade elementary school students have more conflicts with teacher than 5th grade students. There is no difference in the conflict rate with teacher between 8th grade elementary school students and 3rd grade secondary school students. Also, the boys and the girls are characterized by the same extent of the conflict with teacher. Getting the poor or the bad school marks, the unjustified accusation and the inadequate evaluation by teachers are the most frequent conflict issues with teachers.
Keywords:
unapređivanje odnosa / učestalost konflikta / razlozi sukobljavanja / percepcija konflikta / nastavnici / adolescencija / teachers / relationship improvement / perception of conflict / conflict issues / conflict frequency / adolescence
Source:
Zbornik radova Učiteljskog fakulteta, Užice, 2008, 10, 33-50
Publisher:
Univerzitet u Kragujevcu - Učiteljski fakultet, Užice