Dva izveštaja Artura Evansa o Staroj Srbiji iz 1883. godine
Two reports by Arthur Evans on Old Serbia in 1883
Authors
Jagodić, Miloš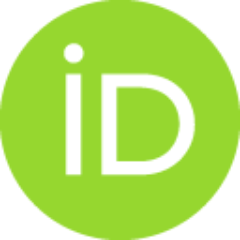 Article (Published version)

Abstract
U radu su predstavljena dva kritički priređena izveštaja Arutura Evansa o Staroj Srbiji iz 1883, upućena Ministarstvu spoljnih poslova Velike Britanije. U njima su, na osnovu neposrednog uvida, opisane političke društvene i privredne prilike u Skopskom sandžaku i delu Stare Srbije severno od Šar planine. Posebno su značajni kao izvor za poznavanje postojećih odnosa između različitih verskih i nacionalnih zajednica na tom prostoru.
The article presents two reports written by British archeologist Arthur Evans on Old Serbia (Vilayet of Kosovo and Sanjak of Prizren) in 1883 and sent to Foreign Office officials. The reports are based upon author's direct insight in domestic affairs of the region after his two months stay there. First report, dated July 1883, describes Sanjak of Skoplje, while second, dated August 11th 1883, is dedicated to areas north of Shar Mountain range. Evans in both reports wrote about current political, social and economical issues. He showed special interest in mutual relations between Christian and Muslim population. In report on Sanjak of Skoplje Evans stressed mismanagement and abuse of power on the side of local Turkish authorities. In the latter report, however, he emphasized the terrible position of Orthodox Serbs due to various unpunished crimes inflicted on them by local Albanian tribesmen. Therefore, Evans concluded that there was doubtlessly an ongoing organized attempt to eradicate
...
Serbian population from the region. In the end, he proposed few measures (disarmament of Albanians, bringing criminals to justice, railroads construction etc) which could, in his opinion, improve matters he had previously discussed.
Keywords:
Vilajet / Turska / Srbi / Kosovo / Arnauti / Vilayet / Turkey / Serbs / Kosovo / Arnaouts
Source:
Mešovita građa, 2009, 30, 77-96
Publisher:
Istorijski institut, Beograd